Why Upcoming Events Matter on Your Church Website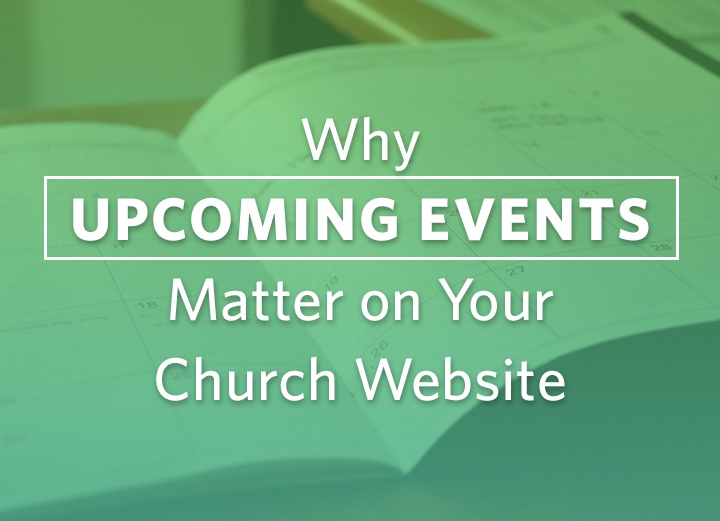 When it comes to your church website growth and usefulness, an important element to include is a calendar of your upcoming events.
We're talking about more than the regularly scheduled Sunday morning services or weeknight programs. We're talking about special, out-of-the-ordinary events like:
Service projects

Outreach opportunities

Church meals and gathering

Holiday worship services
This list could go on and on, but you get the idea! Maintaining an up-to-date calendar on your website is not just important to your congregation.
It's great for your extended community and online visitors as well!
Though the work of keeping and updating your special events calendar might seem like a lot at first, the benefits far outweigh the costs. Here are four reasons having your upcoming events listed on your church website matters.
1. It's Good For Your Congregation
Those who attend your church on a regular basis know the ins and outs of the routine happenings at your church. But the big, new, or out-of-the-ordinary events? That's a different story.
One of the main reasons people in your congregation visit your website is to get details about out-of-the-ordinary upcoming events you've been announcing on Sunday mornings.
Your calendar gives your community all the information they need -- all in one place. It makes it easy for them to be in the know. And, it gives them a place to send people they invite who want more information.
You want your community to be a part of your upcoming events, so why not make it easy for them to get answers online?
One caution: make sure you keep this calendar current. Otherwise your site will lose credibility!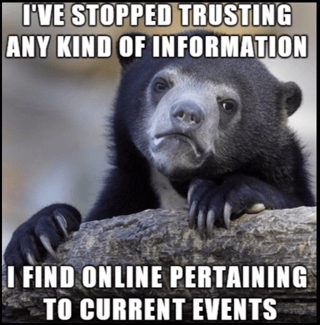 2. It's Good For New Visitors
In this day and age, potential visitors are going to check out your website before they ever check out your church in person.
And when they visit your site, you want them to not only be able to find out what you're doing on Sunday mornings, but also what you're doing that's outside of the ordinary. That's part of what makes your church special.
Having your upcoming events listed on your site shows potential visitors that your church is an active, energetic community!
Get in the mind of a potential visitor for a moment…
How much easier would it be for you to attend a cookout than a Sunday morning service?

How much less intimidating is it to show up at a Christmas service than a Bible study?
If new people see those things listed online, they may be more willing to walk through the front door to your church.
3. It Optimizes Your Outreach
There are lots of way for your church to utilize upcoming events to impact your community.
Keeping your special events listed on your website is a great way to extend your reach by sharing what's happening in your community and outside the walls of your church.
What better advertisement for the heart of your church than to show the ways in which you're serving, loving, and opening your doors to others?
It's simple and obvious, but easily forgotten: YOUR WEBSITE CAN BE A TOOL TO OPTIMIZE YOUR OUTREACH!
People searching for a "food drive in their community" or a "Christmas program for kids" are more likely to find your church in their Google search when those events are listed on your site.
4. It Helps You Form New Partnerships
Having your upcoming events listed on your website also draws potential new partnerships to your church. Local schools, community organizations, charities, non-profits, even other churches, are always looking for ways to come alongside each other in the important work we all do.
Your church events are great opportunities to do just that!
Having a back to school party at your church? Local schools can find that information online and invite their students.
Doing a service project in a local neighborhood? That neighborhood's committee can point to your site for more information.
Getting involved with a local non-profit? See if another church wants to jump in with you: link to their church website on your upcoming events page.
Start looking at your upcoming events calendar on your website as more than just a list of dates and times. Of course, you will still have some phone calls to tell people about the things that are happening. But start seeing your website as an opportunity to better inform and reach the people in your community. Start seeing your website as the hub for your community -- and make sure the information is always ready and available.
We promise you won't regret it!