Money, Money, Money! Tips For Developing A Personal Finance Ministry At Your Church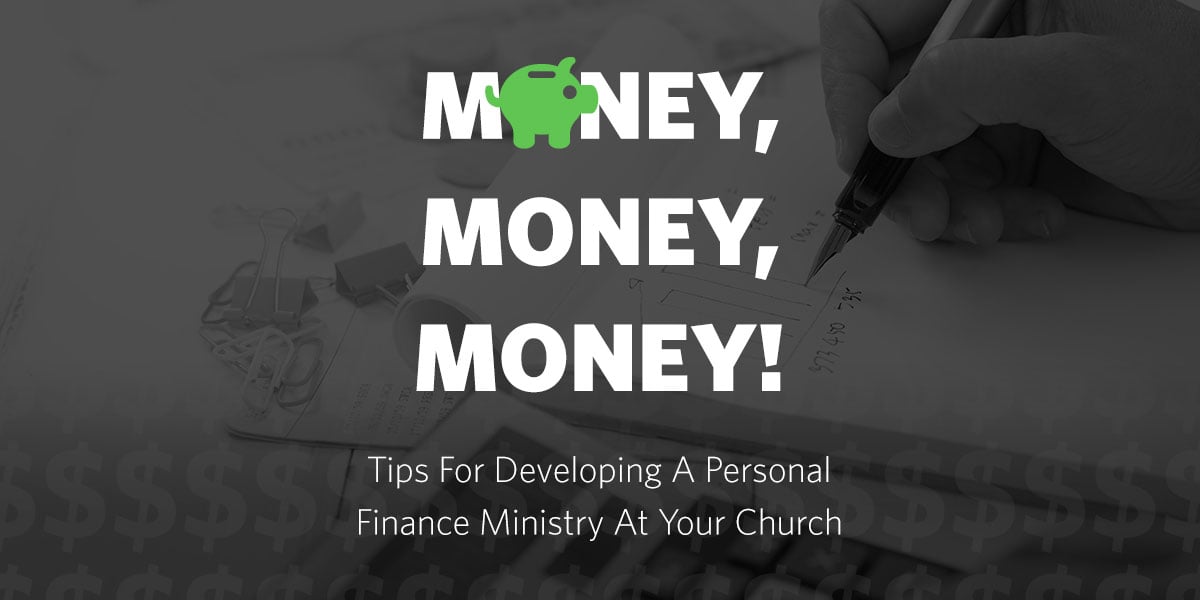 Finances represent one of the biggest struggles people in your congregation are dealing with…
People don't have enough money.

People don't know what to

do

with the money they do have.
We all can relate, right?
We all want to manage our money wisely and be good stewards of what we've been given.
But how?
That's just one of the millions questions people have when it comes to money.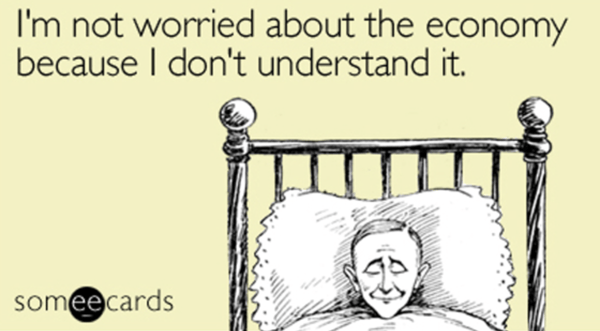 L.et's be real…
Money is an issue for all of us.
At Clover, we think the best place people could turn to for answers to questions about money is the church! That's why having a personal finance ministry at your church is huge for your congregation and community.
A personal finance ministry is a program that walks people through the ins and outs of managing their personal finances, making the most of their finances, getting out of debt, and setting themselves up for better financial futures.
Listen, we're not just talking about running a series of Dave Ramsey videos in your auditorium. While that material is obviously amazing, it's only one piece of a much bigger puzzle.
In order to have a successful personal finance ministry at your church, you need a personalized, long-term ministry that both instructs and supports your members through financial development at your church.
So how do you make that happen? We're so glad you asked!
Here are just a few ways you can develop a successful, long-term personal finance ministry at your church…
Make It More Than A Message
A personal finance ministry is so much more than just a Sunday morning sermon or a multiple-week series. Of course those things are helpful, but they only represent inspirational and instructional moments, not a ministry. A personal finance ministry is a program people can walk through and come back to continuously. Your Sunday morning sermons are a great opportunity to promote or connect people to your personal finance ministry, but it has to be more than a one-off message to make a lasting impact on people.

Give It An Owner
In order to pull off a personal finance ministry, there needs to be someone who owns it. Somebody has to own it, organize it, and oversee it at your church in order to make it work.
Think about it…
Simply running a series of videos on financial development is great, but then what? Who do your people follow up with? Who walks alongside them? Who answers their questions? Who communicates to them? Who holds them accountable? That's why you need an owner to see your finance ministry flourish (just like every other program your church offers). When you make somebody the point of contact to build a team, create content, and offer support to the people in your congregation, you'll see it really begin to take off.
Develop The Curriculum
Think through exactly what it is you want to walk people through as a part of your ministry…
What are the biggest questions most people have about money?

What are the biggest pain points that most people feel?

What are the action steps you want to help people take?
Answers like that make up the starting point for developing a plan for your own curriculum.
This is also a great opportunity to highlight Biblical truths and teach people practical and Godly application points on things like money management, stewardship, discipline, and giving.
If the idea of developing your own curriculum leaves you overwhelmed, remember that you can always use pre-created content from experts. The point is to make sure that alongside of your content, you have people encouraging, equipping, and engaging people who courageously step into your personal finance ministry so they're not walking alone!
Partner With Others
A personal finance ministry is a great opportunity to connect with people in your congregation and community.
Are there business leaders or financial planners who could offer their wisdom or services to help people?

Are there people who'd be willing to sponsor others to join the program?

What about people who could donate their talent of financial management by helping people establish and maintain a budget?
Think about how your church can serve people—in your congregation and your community—in an area where they feel so much tension and helplessness.
Create Opportunities For Discipleship
As the ministry grows and you're able to recruit more volunteers and leaders, create opportunities for financial discipleship. Open up small groups centered around personal finance development and Biblical stewardship. Invite leaders to be individual financial mentors that can be paired with couples or individuals to help them create better financial habits. Set up accountability groups for people who are working to pay off debts.
Community Outreach
Like we said, everybody needs help with money! Personal financial ministry is a great tool to bring people into the doors of your church. Use it as a means of community outreach by advertising and inviting people who aren't regular attenders.
Outsiders may not be interested in attending your church to hear preaching on deep Biblical topics. But they do want help with their personal finances. So it's a great way to get people in the door. And once you get people in the door, who knows what can happen after that?
Share Success Stories
The best advertisement for your personal financial ministry is the testimonies of your people. Create opportunities to share success stories from the program. Give people who are growing financially a chance to talk about what's working for them. Even if they've only taken small baby steps, it's still so appealing and exciting to hear from them. It's a great advertisement for how the ministry works! You can also share success stories through social media or your church website. Invite people to jump in and get on the path towards their own financial success stories.