Tips for Creating a Clear Call-to-Action on Your Church Website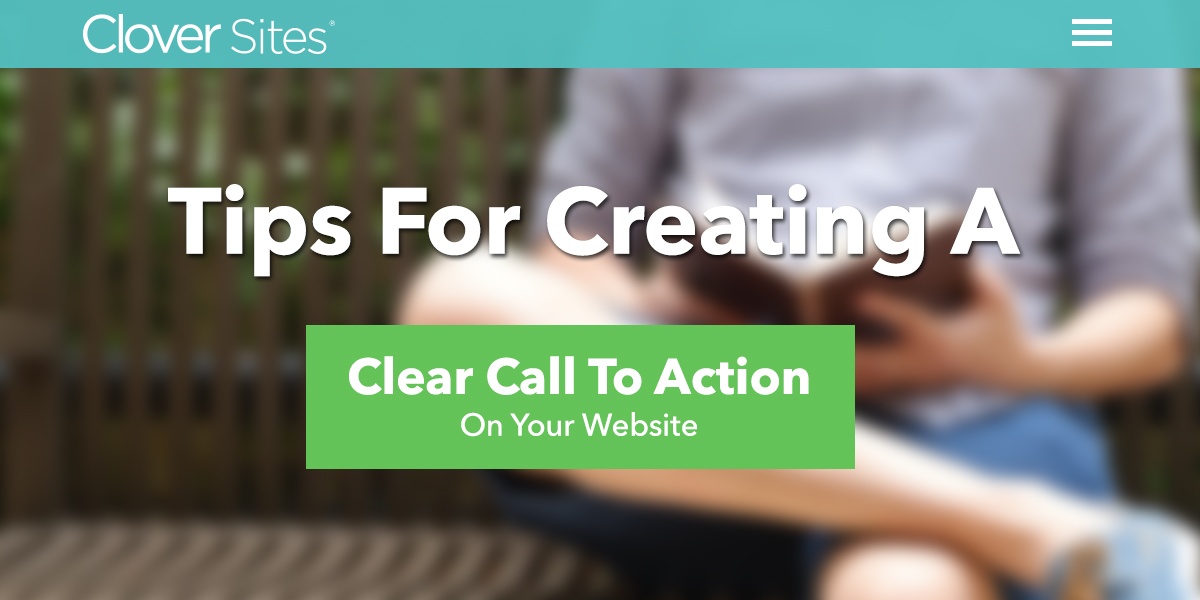 Confession: I'm a coffee lover.
A major coffee lover.
Recently, I've taken up the quest of trying to create the perfect latte. After lots of trial and error, I've perfected the taste, but the presentation is still a little lacking. You know those intricate and detailed pictures that talented baristas craft in the foam of a latte, like this…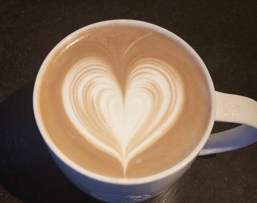 Or this…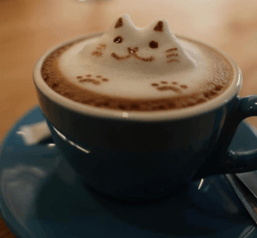 As much as I try, mine latte foam creations look more like this….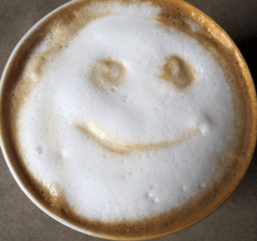 Obviously I have a lot of work to do!
What's the point of all this coffee talk? Well, in the same way that my latte foam game needs work, so do the next steps of most church websites. (See how I connected the dots there?)
No matter how amazing your church website is or how well it's designed, if you aren't giving people a clear call-to-action and next step, you're missing a huge piece of the puzzle.
One of the biggest functions of your church website is to connect visitors to your church in a tangible way. You want them to move from spectators to participants as quickly as possible. They simply cannot take that step, however, if you don't make it clear for them.
Think about it. Your church has programs, environments, and volunteer opportunities that are ripe with opportunity for members and visitors. You just need to make sure you present a clear bridge that connects people with the programs that are right for them!
And that's exactly what I'm going to try and help you do! So grab a latte (hopefully with some better art than mine!) and pull up a chair to read more about how to give your people an online next step.
Step One: Identify Your Audience.
Before you can give people a clear call to action, you have to know who they are…
Who are you trying to reach on your website?
Who is your content written toward?
Who is your media designed to draw in?
Start by identifying your church website's primary audience.
Remember, it may be more than one or two groups of people. For most churches, you can usually narrow down your audiences to the following main groups…
New visitors

Regular attendees

Engaged members
When it comes to your site, think through those three groups of people as the main audiences you hope to lead toward a next step on your site.
Step Two: Identify The Steps.
You can't make a call-to-action clear if it first isn't clear to you! Don't just take a shot in the dark. In order to make next steps clear in your content and on your site, you have to identify the steps you want your people to take.
Think about each audience specifically…
If it's a new visitor, do you want them to send in their contact information so that someone can reach out to them? Do you want them to RSVP to attend a Sunday service?
If it's a regular attendee, do you want them to join a small group? Do you want them to sign up for online giving?
If it's an engaged member, do you want them to commit to volunteering this year? Do you want them to sign up to lead something new?
The examples could go on for days. But as church leaders, you must identify at least one next step you want each group to take.
Step Three: Make It Clear.
The call-to-action is a must here. You must literally tell people what to do.
Don't just assume they'll understand; tell them!
Point out EXACTLY what you want people to do, how they can do it, and where on your site they can do it. Keep it short and sweet. Clear and concise are the goals when it comes to a call-to-action. People don't want to read a dissertation to find the next step they need to take.
The quicker they see it, the quicker they do it!
Step Four: Make It Easy.
Don't overthink the process here. Give people a short form to fill out or a link to click to send an email.
The more people have to do on the front end, the less likely they are to do it.
Put the hard work of keeping things moving on the team of people you've hired or recruited to do follow-up at your church!
Step Five: Keep It Interesting.
If you ask me, this is the fun part! If you're creating an individual page for your next steps, make it engaging!
Sure, a basic form is fine. But adding some cool elements like branding, photography, media, or colors can really make it feel more exciting!
Remember, clear and concise are still the goals, so don't get too carried away. Don't sacrifice the call-to-action, but don't ignore the look and feel either. If you're not sure, ask a friend to go through the process on your site and give you some feedback.
Bottom line: make sure people can clearly find and follow the call to action you've given!
For more info on how to create opportunities for people to take next steps on your site, click here.