The Ins and Outs of Google Ads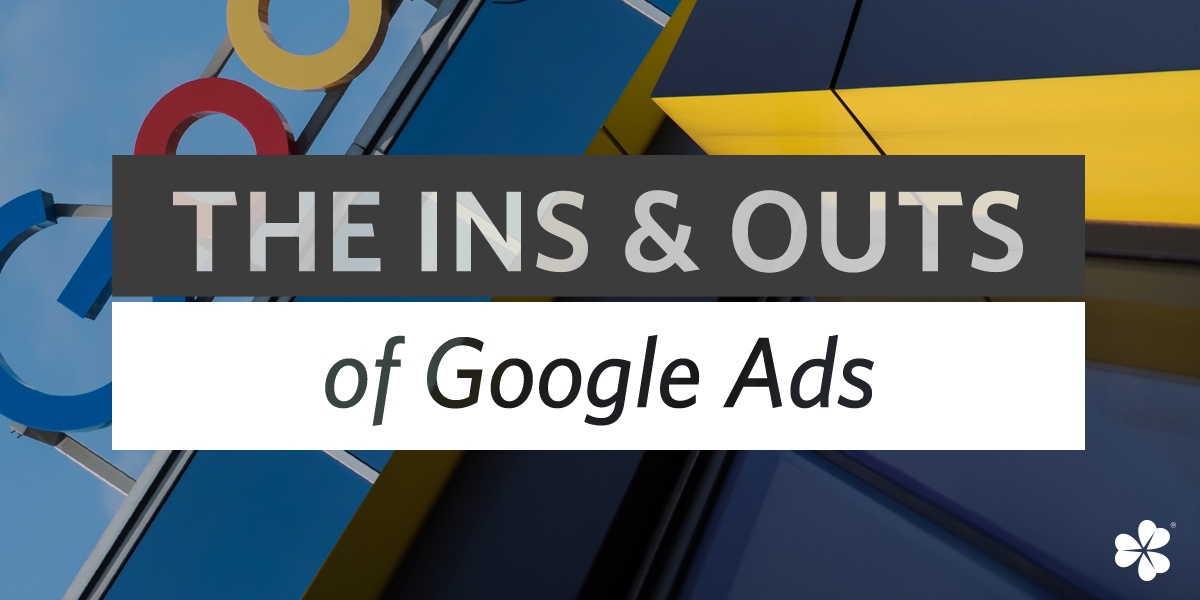 If you've been around the Clover blogosphere for a while, then you know that we talk about this fact a lot…
You can't get people in the doors of your church if they don't know your church exists.
And in this day and age, a lot of people figure out what exists out there using one powerful tool…
Google.
Believe it or not, "local churches" is one of the things people search for on the Internet. And hopefully, that search takes them to your website!
Having your church found online is one of the big catalysts to having your church found in person.
Just picture it! A family is new to your town, and they want to find a church. Gone are the days of thumbing through the yellow pages or even driving around the neighborhood. Today, they're going to their phones, tablets, and laptops for answers!
Google is the go-to church-finder for most people in your area. And that means Google is the place you want to make sure your church will be found.
How do you make that happen? Well, we have some thoughts.

In case you missed it, we shared a ton of info on SEO for your website HERE! Implementing SEO to your website is a great way to bump your site to the top of that search list.
But this week, we're going to pull back the curtain on another trick Google has to help your church get found online: Google Ads.
Now if you don't know what that means, don't panic! That's why we're here: to walk you through the basics so you'll walk away feeling like a pro!
WHAT ARE GOOGLE ADS?
Google Ads is a platform for digital advertising. To put it more simply, it's just another way to make sure your website is found near the top of the list when there's a Google search for churches in your area. It's a tool for you to be seen at the moment people are looking.
HOW DO THEY WORK?
With Google Ads, you have the ability to choose the way in which you want to advertise. In other words, you have options! For example…
Search ads.

Your ad will appear next to search results on Google. It's as simple as that!
Display ads.

Here, your ads will appear in text and banners across Google's network of sites. The benefit here is that you'll increase your reach (because Google has a network of over two million websites and apps).
Video ads.

This option brings your church to life on video. It allows you to reach new people via YouTube as you share your story in video ad format.
App ads.

This one is huge for the Smartphone generation! If your church has an app, you can promote it by running ads across Google's entire app network.
WHY ARE THEY HELPFUL?
Right now you may be thinking, "This is all sounds fancy and nice, but what does it actually mean for my church?"
Great question, and we totally understand why you'd ask it!
Google Ads is helpful because it provides more ways for you to get your church in front of potential visitors. It allows you to…
Attract more visitors to your site.

The platform puts your church at the top of the list in search results. And that will attract more visitors to your church website. And

that,

hopefully, will translate to more visitors in person!
Advertise locally.

This one is huge!

You don't just want to advertise across the Internet: you want to advertise in your area.

You want to find potential visitors in your community. Google Ads helps make sure that happens.
Reach people.

Isn't this what it's all about? The reason we make a website in the first place isn't just to have some cool resource for our church. It's to help us reach people in our community! Google Ads is just one more way to make sure your church is reaching out to people you don't know yet.
WHAT'S IT GOING TO COST?
Okay, here's the good news: you only pay for the result! Signing up for Google Ads is free. You only pay when people actually take the next step to engage with your church and visit your website through your ad. It's a great way to know if your advertising is effective or not (and it keeps you from spending money on something that doesn't work!)
HOW DO I GET STARTED?
With our help, of course! You can contact our support team at Clover today for help on this (or any!) website need your church may have.
Or, you can reach the team at Google Ads directly to get your questions answered!