The Ins and Outs of Developing Your Church's Sitemap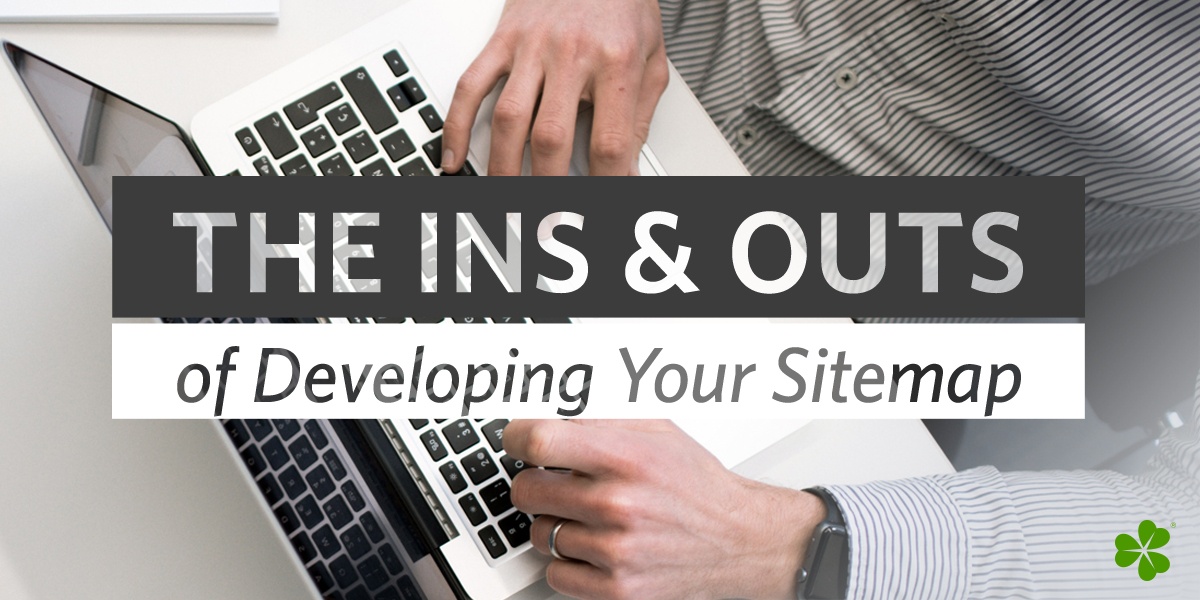 Hey guys, it's your pal Luke again. And I want to kick off today's blog by sharing a little known fact about me…
I love bocce ball.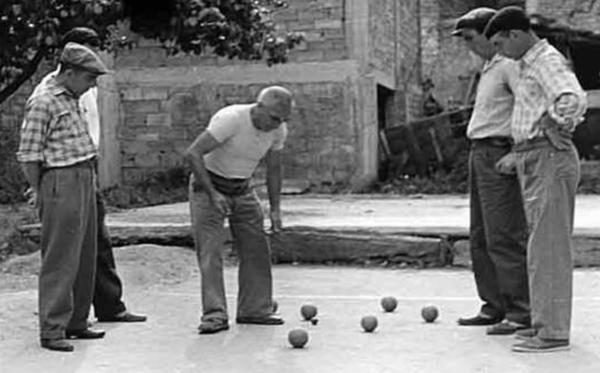 Like, I really love it! It's my all-time favorite game to play. And trust me, I play it often…
In a league?

✓

With my friends?

✓

On vacation?

✓
It doesn't matter where I am or who I'm with. If there's a chance of bocce ball happening, I'm there!
One of the things I love about it is that it requires some strategy. There's no set format to win. No two games are alike, and so each game requires a little strategizing to win.
In other words, you have to have a plan.
Now while I could go on and on about the keys to developing a good bocce ball strategy, that's not why you're here. My point is this: In the same way you need a strategy for a successful game of bocce ball, you also need a strategy for your church website.
You need a plan.
In the web world, we call that your sitemap. It's the plan you have for how your website will be laid out to work best.
SO WHETHER YOU'RE WORKING ON BUILDING A NEW WEBSITE OR REFRESHING YOUR CURRENT ONE, YOUR PLAN STARTS WITH YOUR SITEMAP.
There's no better place to begin! It's the navigational tool you'll use to build your site and guide other people around it.
While I think there are a lot of reasons why a sitemap is a good idea for your church website, I've narrowed it down to just three…
1. It will clarify your goals for the site.
A sitemap will help you clarify your site's purpose before you get started. By deciding what you want for your site up front, you can make sure that every part of your website is reinforcing that goal.
2. It will help you get organized before you start.
By having a map to guide you as you build, you won't waste time creating content or worrying about pages that you don't need.
3. It will help you avoid duplicate content.
Without a sitemap, you may inadvertently duplicate content on your website. Using your sitemap to track pages and content as you create it will help you avoid conflicting or duplicate information.
Now that we've gotten the why out of the way, let's move on to the how. What do you need to think through to create the best sitemap for your church's web needs?
I recommend starting here…
Begin with the basics.
Ask yourself this: What are the main things you want people to know about your church? What's the basic information you think is important to communicate?
Those are your basics, and that's where you should begin in building your sitemap. Make a short list of the basics (I recommend no more than five major categories) and start there. These will be your primary page headings.
Build out the details.
Under each major category, begin building out the details. These will be your subpages. Think about what you want to communicate under each major category.
For example, if one of your page headings is "Ministries," then underneath that you might want to list things like Kids, Students, or Adults.
Don't overcomplicate it here. Make sure your drop-down sidebar or secondary navigation headings are limited to three, four, or five. Again, this will help you edit your content as you build your site, making navigation short and sweet for your site visitors.
Look at the headers for Mosaic Church in Los Angeles (Mosaic.org). Notice how they're subpages aren't over-crowded. Even if you don't agree with the five subpages they picked, you have to appreciate their simplicity!

Once you've thought through the how, it's time to move on to the what. These are the actual pages you need to include on your sitemap.
This will look different from church to church, but I do have some suggestions! And remember: it all comes back to strategy!
A Home Page.
This is your landing page, the first spot that gives people basic info about your church.
Make sure this page is visually engaging, interactive, and not content-heavy (Using a Clover template will help with all three!). It's a spot to simply welcome visitors in and give them a quick glimpse at your church.
Mission & Vision (Who We Are).
People visiting your site are looking for what makes your church unique. They want to know what you're all about and what you hope to do as a ministry. This is the place to share your overall mission for your ministry and the vision you want to cast for your congregation.
Ministries (What We Do).
What specific ministries and opportunities do you offer? Kids, students, adults, volunteers, Bible studies, small groups? This list could go on for days. This is the place to list all of that!
Remember that one of the reasons people are coming to your website is to find out what your church offers to meet their needs. That's why it's so important to make sure you have a section of your site dedicated to telling people what ministries are available and how they can get involved.
Information.
This one may sound obvious, but believe me, it's not!
Sometimes we get so bogged down in the complicated parts of creating our sitemap that we forget the basics. It's so important that you have a place on your website where people can find the basic information they need to know about your church. Things like service times, your address, your phone number, where to park, etc. Those are all major pieces of information that people need so that they can move from visiting your website to actually visiting your church.
Contact Us

.
Finally, how can people get in touch with you? A basic contact page is a simple way to give people a call to action and a way to get in touch with someone at your church directly.
Of course, this list can be easily modified based on the needs and culture of your church. All I'm trying to do is get you started!
If you need ANY help or have questions, you can contact our support team for help.
(Yes, bonus points if you mention bocce ball!)