Six Tips For Creating (And Sticking To) An Annual Budget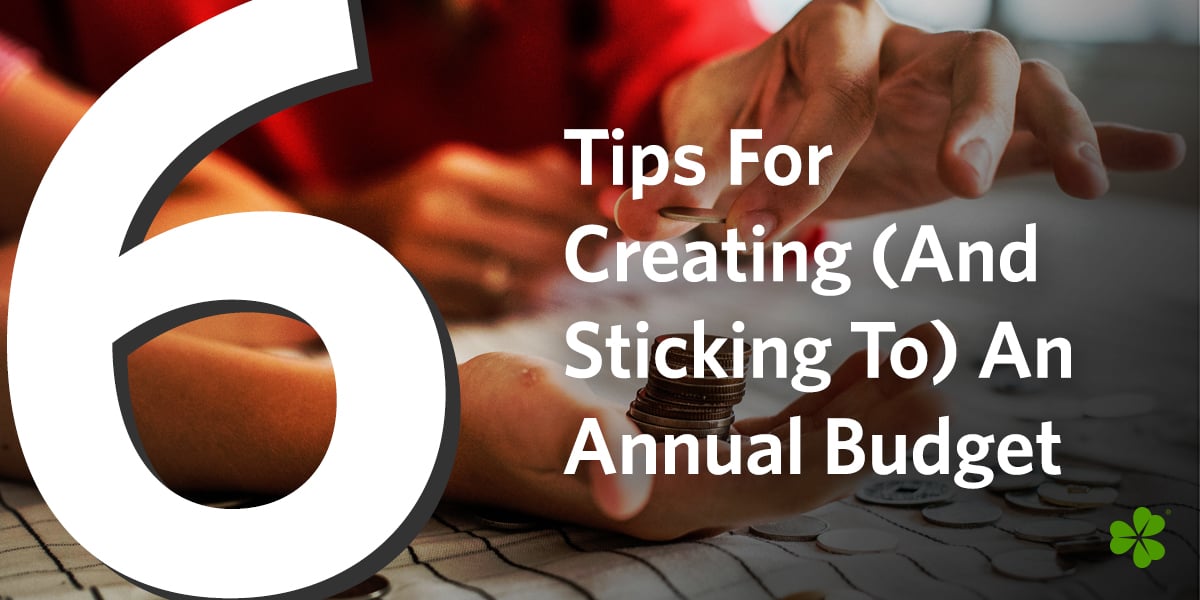 It's the start of a new year at your church. That means new programs, new ministries, new events, new sermons, and new people to meet and serve in your congregation.
All that's good news, right?
But in order for all those exciting things to happen at your church, it requires you to also do one more new thing at your church this year: create a new budget.
Now, the thought of that may have you feeling a little like this….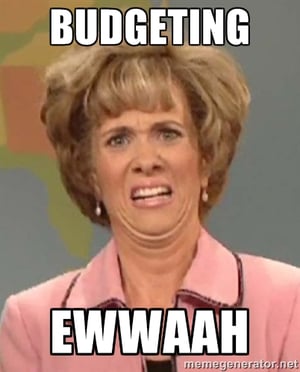 We get it! Unless you're a secret mathematician or a CPA posing as a pastor, creating your yearly budget is probably challenging, tedious, and painful!
But while you may hate the process of developing your annual budget, it's one of the most important parts of the job. Without a clearly defined and structured budget, you won't be able to do the amazing things you want to do next year!
So rather than looking at creating an annual budget with dread and nausea, why not equip yourself and be ready to go in terms of your funds this year?
Read on for a few of our best tips for creating an annual budget for your church this year!
1. Cast Vision
Before you get anything down on paper, cast a little vision for what you hope to do in the coming year at your church. In other words, do a little dreaming!
If numbers weren't an issue and funds were unlimited, what would you hope to see happen in your ministry this year? It doesn't cost you a cent to cast a big vision for your church, so start there.
Sure, you may not be able to do all of those things once you start looking at the numbers, but casting vision gives you an idea of where you should start.
Once you've landed on that vision for the coming year, share it with others on your leadership team. Invite them to speak into it as well.
I think you'll be surprised at how much they can add to the vision of your ministry. Use this vision for your ministry this year as the guiding point for creating your budget.
2. Break It Down
Once you have a vision for the year ahead, it's time to break it down to what's actually possible for your church. We recommend breaking up your budget into a few categories.
For example, start with things like…
Routine expenses

Major events

Special ministries

Etc.
Then (and this is where it's going to get tedious!) you need to create separate budgets for each of these categories. We know it sounds like a lot. And it will be on the front end. But it's much easier to add up these smaller budgets when you're trying to project your overall annual budget. And breaking it down into several small budgets will make planning and reserving funds for those specific things a lot easier to track throughout the year.
3. Look Back
When it comes to looking ahead at the year to come, one of the best things you can do is look back at the year you're leaving behind. Let last year's budget help you as you plan out and think through what things will cost this coming year in your ministry.
Use the income and expenses from this past year as a reference point to get you started as you plan for the coming year. It will not only help you see the big picture timeline of big budget items or events, it will also help you make sure you don't miss the minuscule or routine expenses in your budget.
4. Think Ahead
Once you've looked back, it's time to think ahead! How many times have you come up on a deadline for a payment that you hadn't been able to make because the funds weren't there yet? Instead of waiting for those deadlines to come out of next year's funds, try to think ahead and budget for those future-year items in your current year budget.
Thinking ahead and budgeting in those items to this year's budget will help you stay ahead of the game and hopefully avoid the stress of getting behind! Admittedly, this part of budgeting isn't easy for those of us who aren't so naturally math-minded, so don't be afraid to ask for help as you think ahead and try to include future items in your current budget.
5. Go Digital
We all know that your church budget is primarily dependent on the gifts and tithes of your people. So as you're planning your yearly budget, make sure you also think about what you can do to make giving quick and easy for your congregation. In our opinion, that means going digital! Set your congregation up to make online, recurring donations by switching over to our online giving platform, Clover Give. It's the simplest way to make sure your people can give to your ministry anytime and anywhere!
6. Be Open To Change
This one is huge! Unfortunately, we all know that the budget of our dreams isn't always the budget we end up with in reality. So as you move into the year ahead, you have to be open to change when it comes to your budget. Don't let unexpected expenses or a lack of funding stop you in your tracks. Focus instead on what you can afford as you go.
Be open to change.

Be willing to make the necessary adjustments in your budget.

And remember: God is ultimately in control. He'll provide what you need just as you need it, and that's a promise you can rest your budget worries on at the end of the day!