Rebranding 101: How to Build Your Church's Brand Online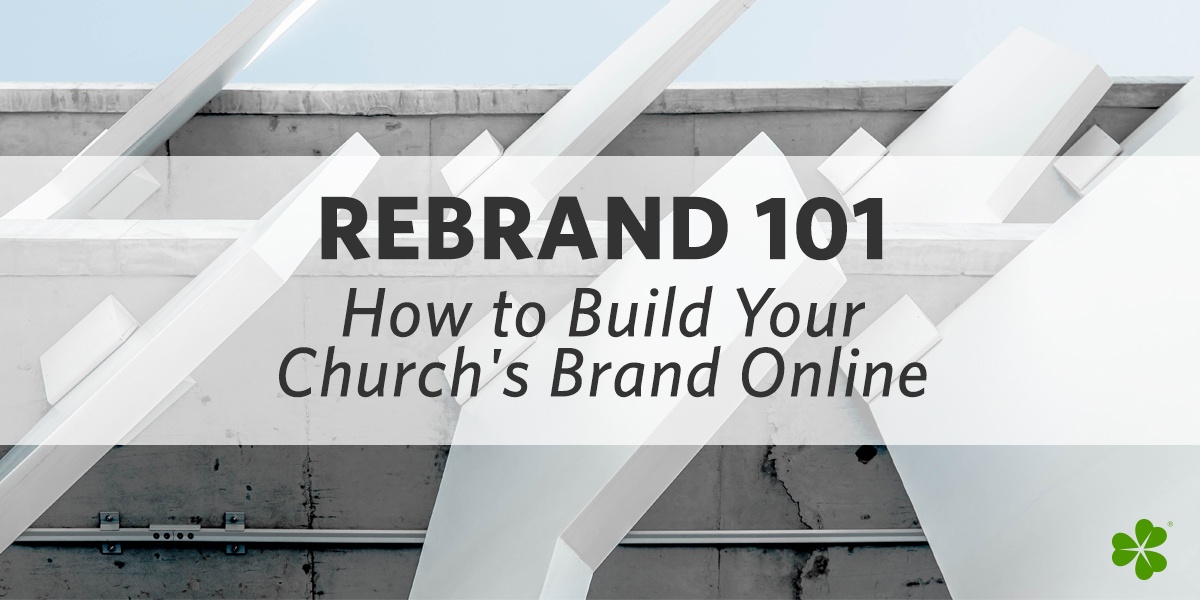 Parents know that there's nothing worse than putting together toys for your kids.
It may be the absolute worst thing about every single holiday: birthdays, Christmas, Easter, etc. Somehow there's always something that needs to be assembled for your kid! It seems like it always comes with a million pieces and just a few confusing instructions.
What's worse? When you finally put it together, it seems like it breaks the first time your kid puts it to use!
That's why I made a decision this past Christmas to only buy something that I knew I could trust. I picked a brand that I knew wouldn't let me down.
That's why I bought this for my kid…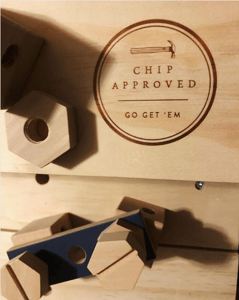 If you're a fan of the TV show Fixer Upper (and really, who isn't?), then you know what I know: The Gaines have built a brand that people know they can trust. When you see their name or logo on something, you know you're going to get quality.
Believe it or not, the same is true for your church.
It's key to build a brand for your church and create something that's not only professional, but recognizable as well.
When people see your logo, visit your site, or recognize your church's name, they'll know it's a place they can trust. They'll see you as set apart.
Now here's the deal…
For some of you, this is brand new information.

You've never put much thought into building a brand or identity for your church (online and beyond). You need to start from scratch.

For others of you, this isn't new information, but it's still important.

Why? Because your site and logo have looked the same for years. You've never changed or updated things. And that's

not

great news! Because while having

no

brand identity isn't good, having an old, out-of-date identity is even worse!
So here's what you need to know when it comes to rebranding your church's presence online and beyond…
CLOVER HAS YOU COVERED!
And I'm here to walk you through it. Whether you're building from scratch or just looking to refresh, I've got your introductory course to rebranding!
But first…
Why does branding matter for your church online?
Branding sets you apart.

Having a fresh, recognizable brand helps you be known by the community you're serving. When they see your church's name, logo, or website, they'll know it's you.

Your unique identity will set you apart from other churches in your area.
Branding gives you consistency.

Landing on a branding identity gives you an opportunity to be consistent throughout your website and beyond.

From color schemes to logos to taglines, creating something that uniquely represents your church gives you consistent branding to use on all your materials.
Branding looks professional.

While having a super-cool website obviously isn't the

most

important thing to your church's identity, it's still an important piece of the puzzle.

Remember, your website is the front door for your church.

It's the first point of contact many people have. So it's important to make sure it looks and feels awesome.
How do you know it's time to rebrand?
When your brand doesn't reflect the vision.
Maybe your church's mission has changed recently. Maybe you've moved to a very specific focus for the next few years of ministry…
A building campaign

A church-planting partnership

A student ministry focus

A goal to reach a certain number of people in your community
When your core vision changes, so should your branding. Your site needs to reflect the current goals and vision for your church.
When it doesn't, it's time to rebrand.
When you're embarrassed to share your site with others.
This one is huge! Your site is the gateway to your church. When you're embarrassed to share it with people because of the way it looks or functions, you're losing a major opportunity to reach other people.
You know it's time rebrand when your website is no longer something you're proud of to represent your church.
When you want to connect with a new audience.
Communities change all the time. Because of that, your church has the opportunity to constantly reach a new group of people.
When that happens, you want to make sure your branding online connecting with that specific group in your community. Whether it's a younger generation, new parents, students, or retirees, you want to make sure your website and branding are speaking to your target group!
When it's been at least two years since you've changed it up.
We recommend revisiting your website every two years to see how you can improve it. It doesn't mean you have to rebrand every other year. But it does mean that you should consider what you might change.
Even just a small change to your site could make a major difference in updating it to feel fresh and relatable.
What are some ways I can rebrand my site?
Creating a logo for your church is an easy way to make sure your branding is recognizable. Not only can you put your logo on your website, you can also use it on business cards, bulletins, and other materials from your church. And when people see it, they'll know it's your church immediately!
Another great way to rebrand is to do a full re-design of your website. Choose a new template, refresh your color scheme, reorganize your sitemap, and update your photos or videos. It's a great way to rebrand your church's online presence and keep it new and unique.
A quick content refresh will go a long way in terms of rebranding your site. Scan through the pages on your site to find what needs to be redone. Check and see where you can make edits, changes, or even total rewrites to rebrand the content to better suit where your church is right now.
Create a new tagline to reflect the current mission and vision of your church. Use that tagline on your site, in your marketing materials, on your bulletin, and in your Sunday morning services to make it recognizable to your people. Keep it short, simple, and easy to understand so that when people outside of your church see it, they'll not only associate it with your church, but they'll understand what it means.
How can Clover help?
So glad you asked! We recently launched Clover Services, a package that offers you the help you need to rebrand!
Clover Services includes everything from design services and consultation to web expert reviews and more.
We'd love to help you get the rebranding started for your church website! Contact us here to learn more about how we can help!