Meeting the Emotional Needs of Your Congregation This Holiday Season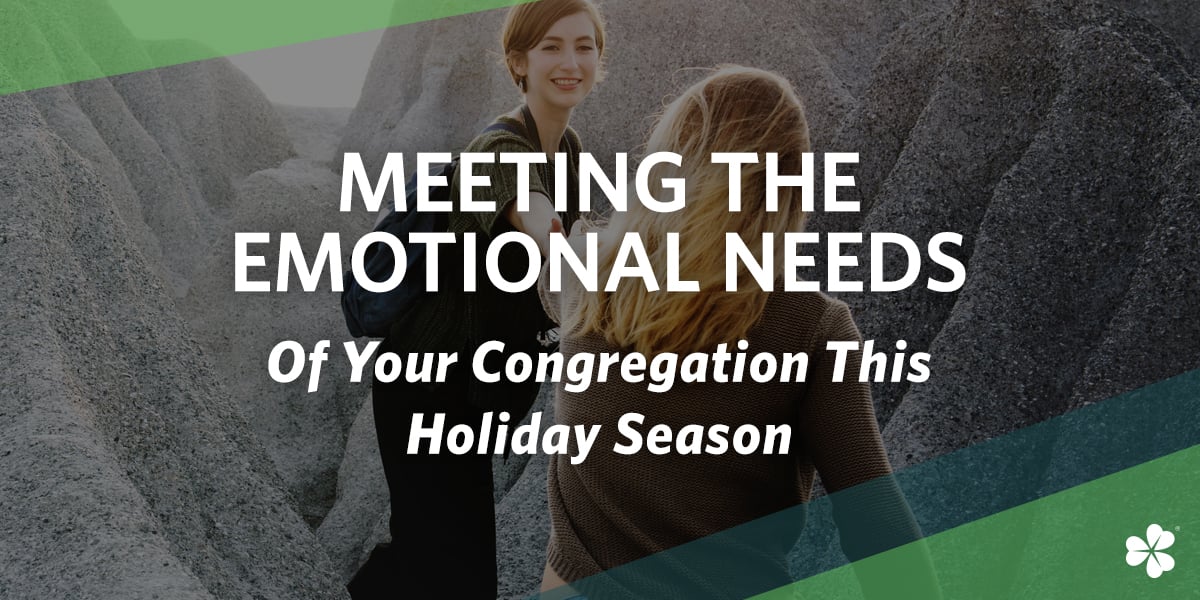 So many of us look forward to the Christmas season every year. It's one of our favorite, festive times of celebration! But in the midst of all the food, fun, presents, and décor, it can be easy to forget that there are people at church who feel a little different about the holidays.
For many, the Christmas season is filled with emotional stress. It's a reminder of loss, pain, and heartache. For them, it's a really difficult season to celebrate.
So as you're planning for the holiday season at your church, it's imperative that you don't forget about people in your congregation and community who are hurting.
One practical way you can help people who are hurting is by setting up your website to be a safe place to reach out.
Think about it. For some people, it's easy for them to bring their pain to church and reach out to someone for help. This Christmas, however, many others will be intimidated by the thought of opening up about their heartache. While they may not make the move to show up at church and talk to someone, they might at least check out your website. That's why it's great to have some resources on your site that brings help and hope to people right where they are.
Remember, your website meets people where they are and allows them to access support and strength privately. Hopefully this will lead them to eventually make the move to reach out to someone or show up at your church. But first, create a safe place for struggling people on your online.
Here are a few ideas how…
Prayer Request Submissions
Create a spot on your website where visitors can submit prayer requests directly to your church. Make it easy to find and even easier to use! A simple submission form can get the job done. That way people can enter as much or as little information as they'd like—their name, contact information, prayer needs, and more. People can also submit prayer needs anonymously.
For people who want a follow-up, their contact information can be directed to a volunteer or staff member who can get in touch with them, pray with them, and get them more help if they need it.
Sermons
Has your church ever done a sermon or series on things like grief, loss, hardship, or disappointment? Make those available on your website during the holiday season. Categorize them in a special place online for people who are looking for encouragement this holiday season. It allows your message of hope to meet them right where they are, without them having to walk inside the doors of a church.
Free Resources
If your church has the ability to provide free, downloadable resources to people who are looking for help, make those prominent and available on your site.
Maybe you've done a one-week devotional on suffering, grief, or pain.

Maybe you have a video series you can share.

Maybe you've interviewed other pastors on the subject, or you have e-books on the topic.
Compile those resources and get them ready to go on your website. With one-click and no information required, people who are in need can have all of those resources at their fingertips.
Pastoral Counseling Or Support
One of the best resources churches have to offer is Biblically-based pastoral counseling and support. While you can't offer on-the-spot counseling on your website, you can point visitors towards people they can eventually meet in person. Make it clear and easy to follow. Have people simply enter their information and let your team do the follow-up work. Remember that there are a lot of people who need help that goes way beyond the holiday season!