Let's Hear it for the Moms!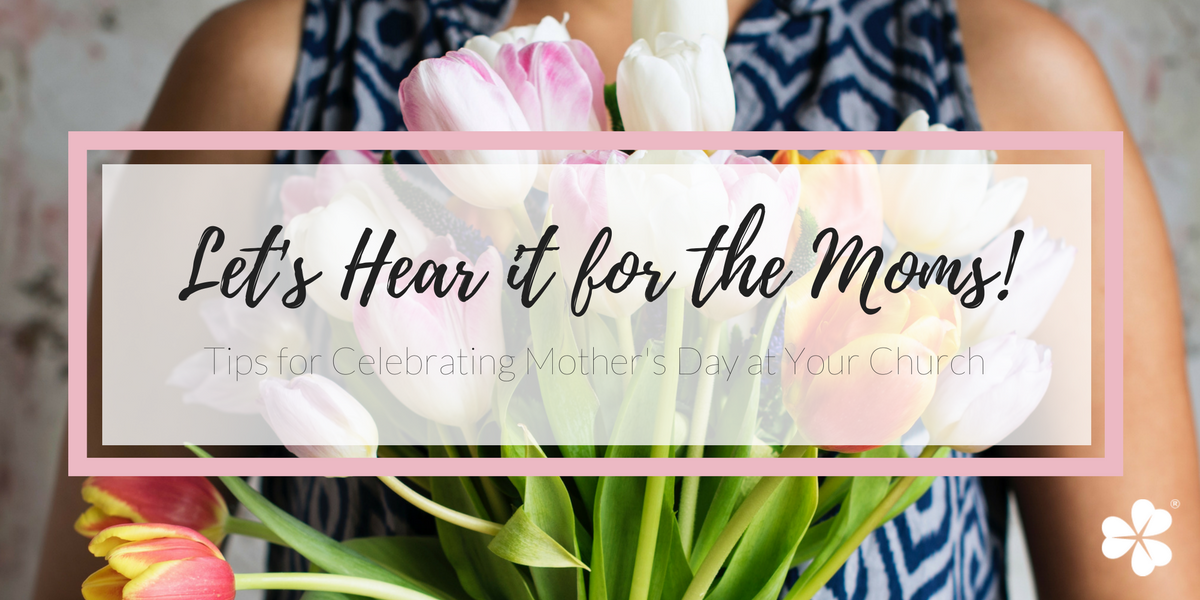 I want to interrupt your regularly scheduled blog programming to make this important announcement…
Mother's Day is coming!
Consider this your official alert: it's happening THIS Sunday, May 13th.
And in case you didn't know, Mother's Day is a pretty big deal!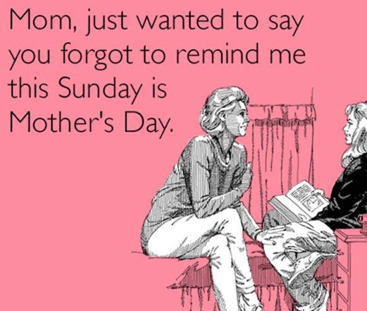 This year, Mother's Day is particularly a big deal in my house. Why?
Well, because just last month, my wife and I welcomed our second son!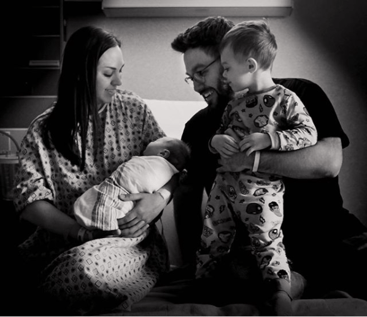 If any of you out there are parenting two young kids, then you don't need me to tell you this: Moms are amazing!
This last month has reinforced for me what I already knew: my wife is a rock-star mom! She is taking her "mother of two" role by storm and parenting double the kids like a pro!!!
So yeah, I definitely want her to feel special and honored this Mother's Day.
But enough about me, let's talk about you.
Since Mother's Day happens on a Sunday, that means moms from your community will be sitting in your sanctuary. What better way to acknowledge them than during your church service?
The Clover team is here to help!
We want to share a few different ways you can serve and encourage your awesome moms in all stages and phases of motherhood. We even have a few ways you can do it online!
Who To Acknowledge
Mother's Day is an important day for so many women, but it's significant to remember that it can also be a pain point for some.
While you'll have a lot of mothers sitting in the seats of your church Sunday morning, you'll also have women who…
Are dealing with the loss of their own mother

Are navigating a strained relationship or absence of a mom

Have had miscarriages

Are struggling to get pregnant
The best thing you can do at your church this Mother's Day is take a moment to acknowledge all of those groups in your crowd.
Let them know that your church sees and loves them on this day, no matter where they are in their journey of motherhood.
Remember to acknowledge…
The Mothers—

Those who have children of their own.
The Caretakers—

Those who have taken others in and play the role of mother in their lives (foster parents,

older siblings,

babysitters, etc.)
The Grandmothers—

Those who are going above and beyond to help parents and stepparents that are busy, overworked, divorced, overwhelmed, etc.
The Grieving-

Those who are dealing with the loss of a mother because of death, a strained relationship, or an absence of that relationship altogether.
The Longing-

Those who long to be mothers, but for one reason or another, have yet to see that desire fulfilled.
Make sure you acknowledge each one of these groups. You can do it in your greeting or welcome. Maybe have a specific time of prayer for each. Consider having a gift or resource that you offer as a free gift to every woman there (we'll talk more about these in a moment).
No matter what you do, take a moment to make each woman feel appreciated this Mother's Day!
Ways To Celebrate
There are so many ways to celebrate and acknowledge those in your congregation this Mother's Day. A quick Google search will show you that the options are endless!
But to save you a little time and get the ball rolling on planning Mother's Day at your church, here are some ideas…
Prayer.

Like I already mentioned, offer a specific time of prayer for each group of moms (or potential moms) in your congregation. Take a moment from stage to pray specifically for women, no matter where they are on the motherhood journey. It's a powerful way let every woman know that your church cares about them!
Get the kid involved.

Moms love seeing their kids involved, so why not do that for your Sunday service? You can do this on video or live from stage. Ask kids from you congregation specific questions about their moms. Things like…

"What do you love about your mom?"

"What is your mom really good at doing?"

"What do you think makes your mom so awesome?"
Choose kids from a wide range in age so that your answers will vary. You'll get everything from hilarious to sentimental. But moms will LOVE seeing kids in on the appreciation action!
Give a gift.

We mentioned this one as well. But a small token of appreciation goes a long way! This may require a little more work and budget on the front end, but sending moms home with a little gift from your church is a great way to make them feel special.
It could be something as small as a flower or card. Or something bigger, like a devotional or gift card to Starbucks. It's also a great way to mention women who are dealing with difficult emotions on Mother's Day. Let them know that this gift extends to them, too! Say something like, "If this Mother's Day, for you, is a reminder of something that's broken or missing, we especially want you to have this gift. We can't possibly understand what you're going through, but we want you to know that we see you and care about you. And our hope today is that this small gift can be a source of encouragement for you on this difficult day."
Take it online.

Take the celebration digital! Announce that for the next couple of weeks following Mother's Day, there will be a unique hashtag for your church members to post photos and compliments about their moms or the moms of your church (something like #YOURCHURCHNAMEMothersDay). Over the next few Sundays following Mother's Day, you can even pick a few to talk about during your greeting or announcements. It's a great way to keep the celebration of moms alive long after Mother's Day has passed!
A special message.

Use your Sunday morning message on Mother's Day as a time to specifically focus on moms. It's a great opportunity to honor and encourage them through your Sunday sermon. It's also a chance to go a little more in depth in addressing and encouraging those in your congregation who are struggling to conceive, fighting through issues with their mothers, or have recently lost a mom.
Special events.

Mother's Day is a great opportunity to promote events and ministries designed specifically for those groups in your congregation. Maybe you're launching a Bible study or small group specifically for moms. Use your Mother's Day Sunday to promote it and make sign-ups an option. Or maybe you're gearing up for a special event to minister to and encourage those dealing with infertility. This is a huge need in the church, and Mother's Day is a great time to meet them where they are by promoting or offering that kind of event. Or maybe it's as simple as letting people know that your church offers grief counseling.
Whatever special events or services your church offers that might relate to different women on the journey of motherhood, Mother's Day is a great time to share it!
Where To Promote It
Finally, Mother's Day is a great opportunity for outreach at your church. It's a great day to draw in people from your community looking for something to do with their family that day.
It's also a great time to get parents in the door who don't attend regularly with their children.
To do that, make sure you're promoting Mother's Day at your church in a few different ways.
On social media.

Create specific graphics to promote Mother's Day at your church and then post them online on Facebook, Twitter, or Instagram. Share them with your congregation and ask them to post on their own social channels as well. You'd be surprised how many people will see it through just a few shares on social media.
In an email blast.

Send out a quick email blast to your congregation to let them know what's ahead Sunday. Not only will it remind and inform your congregation, it will give them something they can easily forward to their friends in the community as an invitation to church.
On your website.

Include your Mother's Day features on your website. If you have an events page or calendar, share it there. If you're offering special events or sign-ups that day, maybe consider a temporary page on your website for specific Mother's Day activities.