Keep Your Church Website Up-To-Date: Why Your Account Information Matters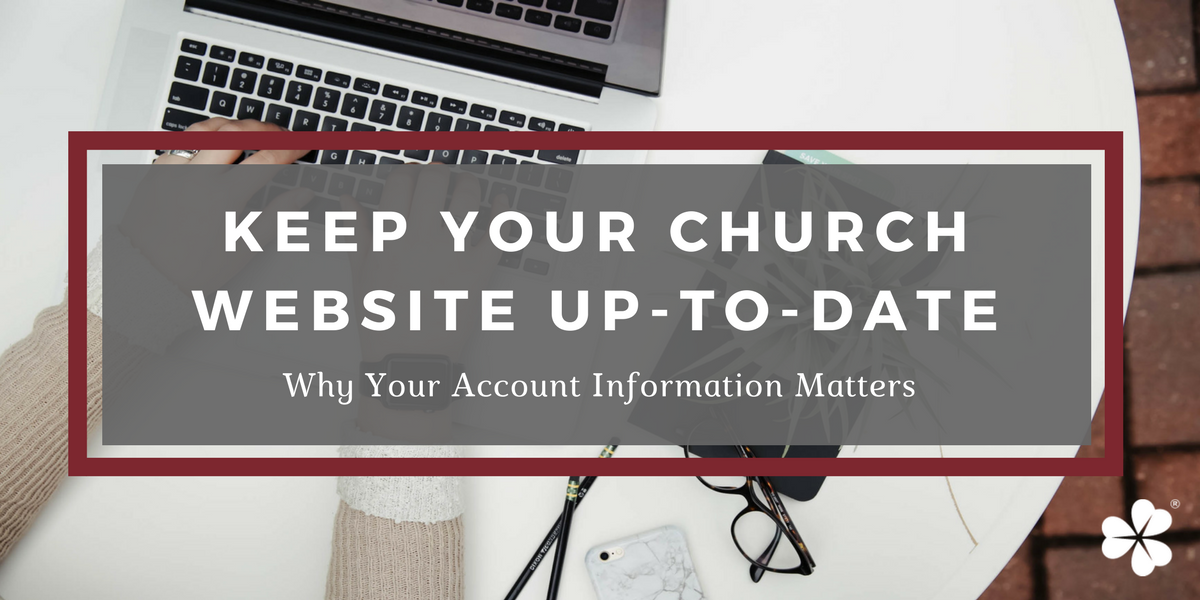 When it comes to designing your church website with Clover, one of the most common concerns we hear is this:
"I don't know anything about web design or coding. How am I supposed to do it all for myself?"
Trust us, we get it! The thought of creating and updating a site with little to no experience all on your own sounds intimidating on paper. But you can also trust us when we tell you, there's no simpler way to do it than with Clover Sites.
We created Clover to empower you as church leaders to have full ownership over your online presence.
One of tools we provide with a Clover Sites is the ability to manage your account using the Dashboard. The Dashboard is a great way to update the contact information, add users, and make sure your billing is up-to-date.
Keeping this information up-to-date is valuable when calling in for help from your Clover Support Team. They are always happy to help you with your site, but need to be able to authenticate who you are if changes are going to be made from their end. Being proactive in managing your account can better assist your Support Team and can help prevent a future lapse with your site.
There are three things you want to check on to help keep your account up-to-date:
Who is listed as the billing contact and do the payment details look correct? If this information is incorrect you will want to navigate over to the Billing Center to update them. It's very important that this information be correct as the Support Team can't make changes with a billing contact that's not listed. Clovers policy is that only the main contact or billing contact are authorized to request changes when it comes to the billing.

Have you hired a new team member? Be sure to invite them to be a user. The Support Team is able to assist with site changes if users are listed with their own login. With instances when the site design needs to be switched, only listed users can call in to put in the request.

Is the original owner of the account leaving? It's important to pass the torch onto the person who will be overseeing the site moving forward. First, be sure they are set up as a user. Second, as the current owner, login and make that user the account owner. Then have them delete the original user account from the list of users.
Updating these three components of your account will help to keep your account experience smooth sailing. Knowing you are up-to-date ensures that the support team will be better equipped to help you with the more important things, making sure your site is the best it can be while assisting you in navigating your Greenhouse.