How to Highlight Back-to-School on Your Church Website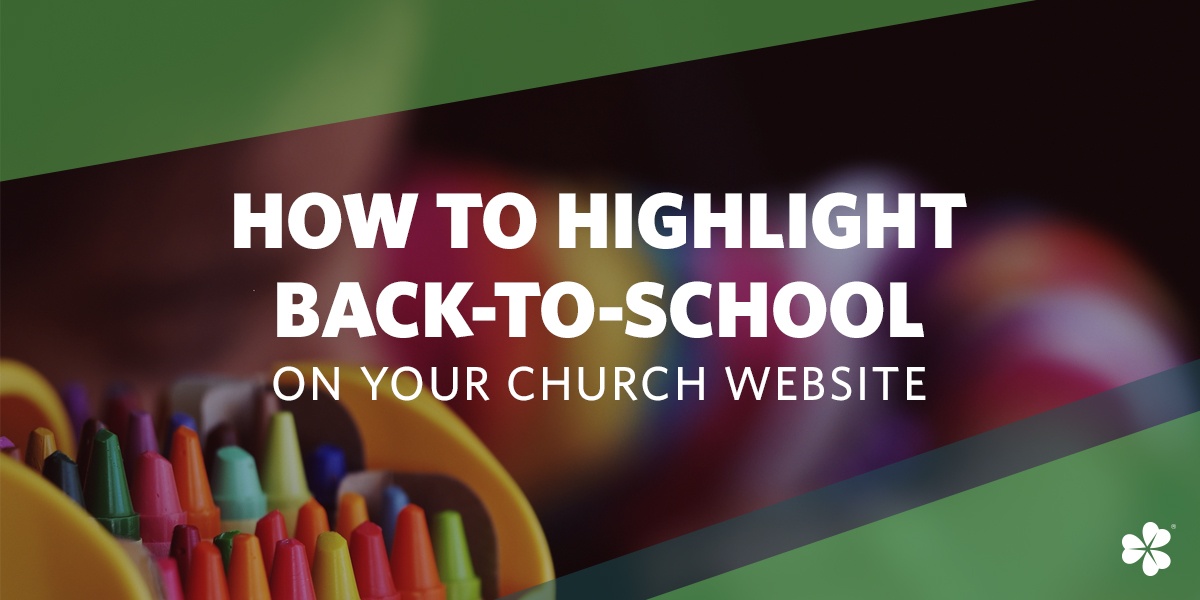 In this social media era, one of my favorite things about the back to school season is that it means my feed is filled up with tons of old, awkward photos of friends in their school years.
Unfortunately, I don't have one of those photos of me to share (LOL)!
I don't know about you, but I loved going back to school every year. (Well, almost every year. I mean, does anyone love going back to school in junior high?)
In high school, I was a loud, extroverted, hyper kid. I was involved in everything from football and marching band to theater and student government. I made it my mission to have friends in every circle of high school, ensuring that no one felt overlooked or left out. My school goal was simple: Love on everyone.
With that in mind, I looked forward to heading back to the halls of my high school more than anyone on planet Earth!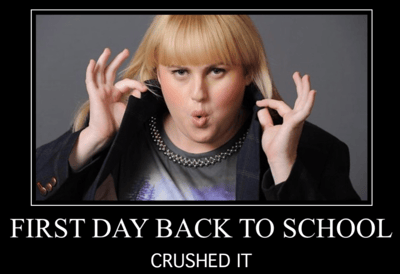 But I'm not stupid (at least, I hope not!) I realize that my back-to-school emotions aren't universal. It's a mixed bag for most people. Depending on the student, their situation, and their self-esteem, it can be everything from embarrassing, crazy, exciting, fearful, to downright depressing.
But it's not just kids and teenagers who feel these emotions. It's a roller coaster for parents, too!
No matter how you feel about the back-to-school season, one thing's for sure: It's a great time to get people involved in and excited about what's happening at your church.
Back-to-school season is a fun and exciting time at your church…
For most, the halls are busy and bustling once again.

Families who have traveled and been busy in the summer are now back to their regular routines.

Those who are new in the area are settling in and looking for a place to plug in at church.

New students and kids are plugging into your ministries.

The schools in your community are certainly in need of support as they get started with the new school year.
With all that activity happening at your church, it's important that you keep your people informed and let them know what you have coming up for the back-to-school season!
And we all know that one of the best places to do that is on your church website!
How? I'm so glad you asked! Here are just a few thoughts on how to highlight back-to-school on your church website…
Kid & Student Ministry Pages
The start of a new school year means that kids and students alike are moving up to new grades, new classes, and new parts of your ministry. You want to make sure you're promoting every detail of those ministries on your website. To help parents navigate those first busy back-to-school Sundays, give lots of details and information about locations, times, and drop-off procedures. Make the transition as seamless as possible for everyone. You want all parents and families to feel secure and confident when bringing their kids to your ministry.
Calendar
Use your events pages or calendar feature to share an overall look at the regular activities, special events, and community programs happening at your church during the early months of your back-to-school season. Putting it all on one calendar is a quick and easy way for people to find everything that's coming up in one place. Though you may not have the option to include exhaustive details for every event and program, a calendar will still give families a snapshot of how they can participate.
Special Events
What better time to host a few special events than during your back-to-school season? It's a great way to bring people together to celebrate the new school year. Use your website to promote any special celebrations you have coming up. From student ministry parties to back-to-school bashes, you can create separate pages for your special events. Or, simply create a section on your home page to highlight them all so visitors don't miss out.
Community Outreach
So many ministries partner with local schools during this busy season to provide for students and support teachers. Whether it's a school-supply drive for students, a special breakfast for teachers, or a prayer gathering for administrators, your website is a great place to house information about your church's outreach opportunities. It's a great place for both the people who want to help, and the people who are looking for help.
New Ministry Opportunities
So many Bible studies and small groups kick off at the start of the school year. Use your website to promote new ministry opportunities that your church has coming up this season. You can share the details of those ministries online. You can even give people an option to register online or get more information sent to their inbox. No matter what you're promoting, make sure the details are clear and easy to follow so your people can jump in and get involved!