How to Get Your Church Noticed in a Google Search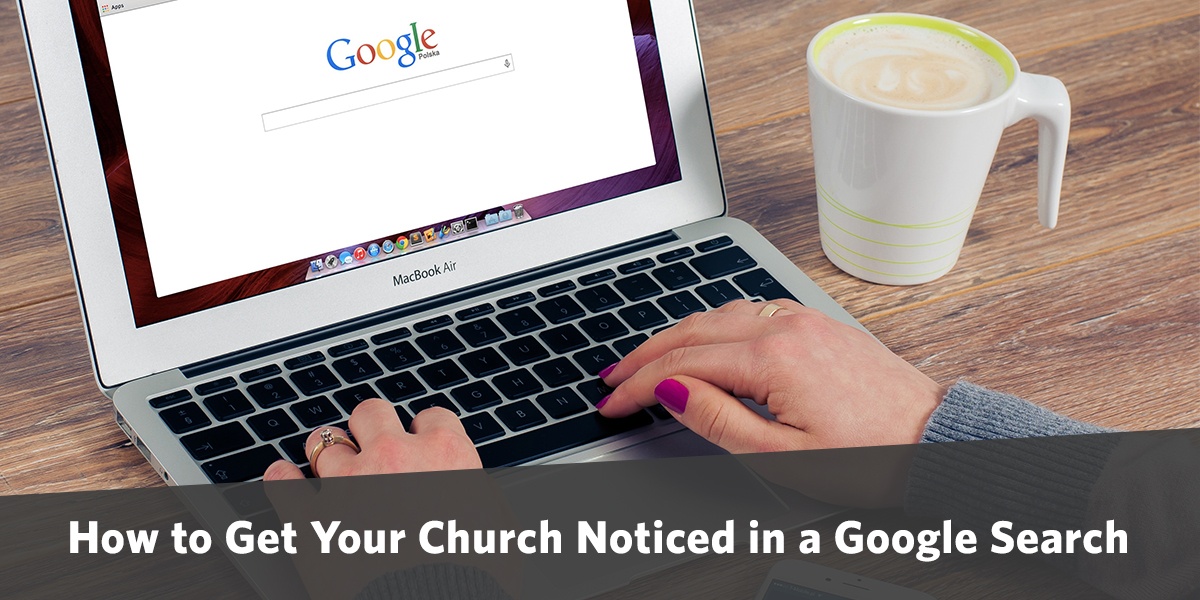 One of the best things about Clover is that you don't have to be a tech genius or web design expert to use our platform.
Because let's be honest: nobody has the time to dive in and learn technical things like coding, analytics, and HTML. After all, that's what our team is for!
But believe it or not, there are some tech savvy things you can do to make your website function at it's best all on your own.
In fact, there's one thing you can do pretty easily and without much help at all from our team. You (yes, you!) can be a tech expert right from the comfort of your own church office!
And that one thing is SEO.
Now before you stop reading because you're confused about what I'm even talking about, don't worry. I'm going to work you through this whole thing. And I promise that by the end of this blog, you'll feel a lot more confident about taking on SEO on your own.
Ready? Here we go!
What Is SEO?
SEO stands for "search engine optimization." That's basically a fancy of way of describing how you get your website found through online search engines like Google, Yahoo, Bing, and more.
From words on your pages, to the names of your files, to the URL you use for each page, SEO is a strategy web designers and content writers use to make sure that their website and its content is structured in a way that search engines will find it.
It's a way to make sure that when people are looking for a church online in your community, yours is the one they'll find!
Why Should I Care?
Great question! Let me answer by telling you a story…
Let's say I move to a new city. One of the first things I want to do is find a local church to attend. So like any good millennial, I take to the Internet. And into my Google search bar I type the phrase, "non-denominational church in Cleveland." And just like that, I'm greeted with a list of church websites to check out all based on my search terms. Why does this matter? Because when people are searching similar things in your community, you want to make sure your church is at the top of the list so that they'll find it and hopefully attend. SEO helps you do just that!
You see, the majority of traffic to your website will come from search engines. They're the roadways that get people to your site.
SEO helps get your site in front of people. So if you aren't maximizing some form of SEO on your site, you're missing out on an opportunity
The right SEO can get your website thousands of visitors and increased attention online when people are looking for a church in your community.
How Do I Incorporate It Into My Site?
Here are just a few basic ways you can incorporate a little SEO into your site.
But first, let's go back to my example story…
Let's say you are the non-denominational church in Cleveland. And you offer things like children's ministry, student ministry, Bible study, Sunday evening services, and more. Those are all the kinds of things people might be looking for when they search online for a church. So to make sure your church shows up on that list when they search, here's what you need to know…
Keywords.

Identify the keywords you may want on your site. Typically for churches, these words will include commonly searched words or phrases like

Bible study, small groups, ministry, worship, church,

etc.

Pick out your keywords, then use them repeatedly on the content of your site.

Be careful not to overdo it and make your content sound repetitive. Just using those keywords two or three times will boost your SEO without overwhelming your readers.
URL.

Your website's URL is the address people type in the search bar. It can work to your advantage when it comes to SEO. Try including keywords that people might search

directly

in your URLs. For example…
This will ensure that commonly used search terms will be right there in the page name for search engines to find.
Titles.

Keep the page titles filled with your SEO terms as well. In the header of every page, include those key words to help boost your chances of being found. So instead of including the name of your kid's program, maybe title your page "Children's Ministry." This way, people who search that phrase will be more likely to find your site in their results!
Media File Names.

This is a great, hidden way to include more keywords on your website for SEO. Save your media files (things like images and videos that you upload to your website) using names of keywords. So for example, if you have a photo for your student ministry page, name that file something like

"Cleveland Church Student Ministry."

If you have a page for Bible Studies and want to include a promo video, save that video with a name like

"Cleveland Church Bible Study."

Believe it or not, search engines looking for your website will see those names!
Text Links.

If you're linking to something else on your website, use text. Create a hyperlink in the text so that you can utilize the keywords for SEO. So if you're sharing a link for a Small Group sign up, don't just leave the link by itself. Instead, hyperlink the words "Small Group" so that when a user clicks them, they go right to that site. It's a simple way to keep your keywords visible and searchable.

Feel like an SEO expert yet? Ready to take on the search engines? I believe in you! But just in case you need a little help, feel free to contact our team for a little guidance as you go. We've got your back, future web expert!