How to Get Your Church Website Found on Google
When your car needed new tires and fresh brake pads installed, how did you find a place to go? Did you flip through the Yellow Pages? Absolutely not. Did you ask your friends where they take their vehicles for service? Probably. Did you do a Google search for service centers in yor area? You bet. When it comes to finding the right place to take your car for service, Google is your best friend.
This same idea is true for the churches in your area. While it doesn't sound very spiritual to find a church home using Google, the reality is that it's the easiest and most convenient way to learn about the church options in your community.
But here's the uncomfortable part...
If your church isn't showing up on the first page of resutls when people are searching for churches in your area, chances are they'll never visit your church. The truth is that over 90% of all searchers on Google never make it past the search results on page one.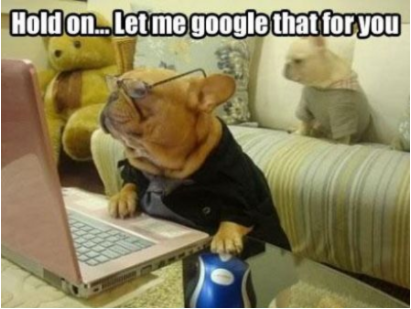 Ranking on page one matters. Here are five ways to improve your church's Google rankings:
1) Claim Your Google My Business Listing.
Yes, your church is technically not a business, but Google My Business is the name of Google's powerful listing feature. You know those details (address, hours, phone number) that show up when you search for a business in your area or use Google Maps? That's Google My Business.
Most of the time Google can compile some of these details automatically. However, as a staff member of your church, you can claim your church's Google listing and contribute additional, more accurate information about your business (church) to Google's system.
You can provide pictures, connect your church's social media profiles, and even add a virtual tour to your listing (if you're feeling adventurous). Google wants to provide search users the best experience possible.
By adding more engaging details to your Google listing, you're giving Google a great reason to increase your church's ranking -- and giving searchers more useful information, too! To claim your church's Google My Business listing, visit Google.com/mybusiness.
2) Ask Your Congregation To Review Your Church Online.
If Google has room to list three churches, one that has 40 5-star reviews, one that has three 5-star reviews, and one that doesn't have any reviews, which church do you think it's going to prioritize? And which church do you think people will click on?
Despite the secrecy behind Google search algorithms, Shopify found that reviews make up around 10% of how Google ranks search results. Positive reviews always boost a Google ranking.
Now, this doesn't mean you have to ask your entire congregation to leave a review after your closing prayer every Sunday. But you can send a few emails to your church staff and small group leaders asking them to take three minutes out of their day to post a review.
If you're feeling especially bold, ask them to leave a review on Google and on Facebook.
Google actually takes reviews on other sites into consideration, so there's no bad place to leave a review and no reason not to leave a review in multiple places. Include links to your church's Google My Business and Facebook pages in the email you send to ask for reviews. Make it as easy as possible for your community to support your church.
3) Increase The Word Count On Your Homepage.
At its most basic level, Google is matching keywords that a user types into the search bar with keywords on your church's website. We know this intuitively. But when was the last time you actually looked at the words on your church's homepage? Here's an even simpler question: How many words are on your church's homepage?
Everyone loves a beautifully designed website. Large images and modern graphics can go a long way in making your website look good. The problem is that Google doesn't "see" that stuff. Google can't "read" large homepage images, or "see" your church's tagline if it's part of a graphic that was uploaded.
Backlinko.com found that the average search result on page one of Google contains 1,890 words. How does that connect to the number of words on your church's homepage? 1,890 words is the average, meaning that some results were more and some less. It's fine if your church's homepage has less. The point is that the words on your homepage matter.
Invest some time into describing your church on your homepage. The better you describe your church (for example: "church in the Atlanta area," "for all ages," and "classes for students") on your homepage, the more chances you're giving Google to "find a match" and list your church on page one of their results. It's not about the actual number of words -- it's about how well your words match the words people are searching for. An easy way to boost your ranking (and "increase your chances") can be to simply add more words. If you want more information about Church Website SEO, we've got a blog post specifically about that, too.
4) Start A Blog n Your Church's Website.
Similar to the previous point, the more words (content) you post on your website, the greater number of chances you're giving Google to match someone's search to your website.
But when you start a blog on your church's website, it actually does more than just increase your chances of "matching" someone's search.
A blog (that you keep adding new content to) is a chance to show Google that your site—and ultimately your church—is relevant and up-to-date. Google doesn't want to show listings that are out-of-date. That's why a lot of search results have dates included right underneath the page title.
What should you post? Your church's blog could be about anything from recapping last Sunday's message to posting about upcoming events. Your pastor's opinion on current events, stories from the youth mission trip, and an update about the new parking lot driving flow are all valid options for your church's new blog.
The important thing is to keep posting consistently. For example: Let's say you posted your Christmas services schedule on December 1, 2016 on your church's blog. There's a great chance that anyone searching for "Christmas services near me" in your community will find that blog post and your church on page one of Google -- because Google knows it's recent information, AND relevant information.
5) Get Local Businesses To Link To Your Church's Website.
When another website links to your website, it's called a backlink. Receiving backlinks by far is one of the best, most powerful ways to rank on page one of Google. In fact, 99.2% of all page one results have at least one external link pointing to their site.
When another site links to your church's website, Google sees that as a vote in your favor. Of course you think your church is awesome. But when another site links to your church's site, what they're telling Google is, "We think this church is awesome, too."
The problem is that getting backlinks is one of the hardest things to "do" because it's largely out of your control. But it's not impossible. The best way to get backlinks to your church's website—and increase your Google ranking—is to get other nearby sites to link to yours—specifically local businesses.
Is there a local news website with an online events calendar? Email them your upcoming events and ask them to link to your website. Is there an upcoming community event that your church can sponsor? Become a sponsor and ask that the event's website link to the church's website.
There are a lot of creative ways to earn backlinks to your church's site. Is there some effort involved? Sure. Will it improve your Google rankings? Absolutely.