Graphic Design: The Top Ten Trends for 2019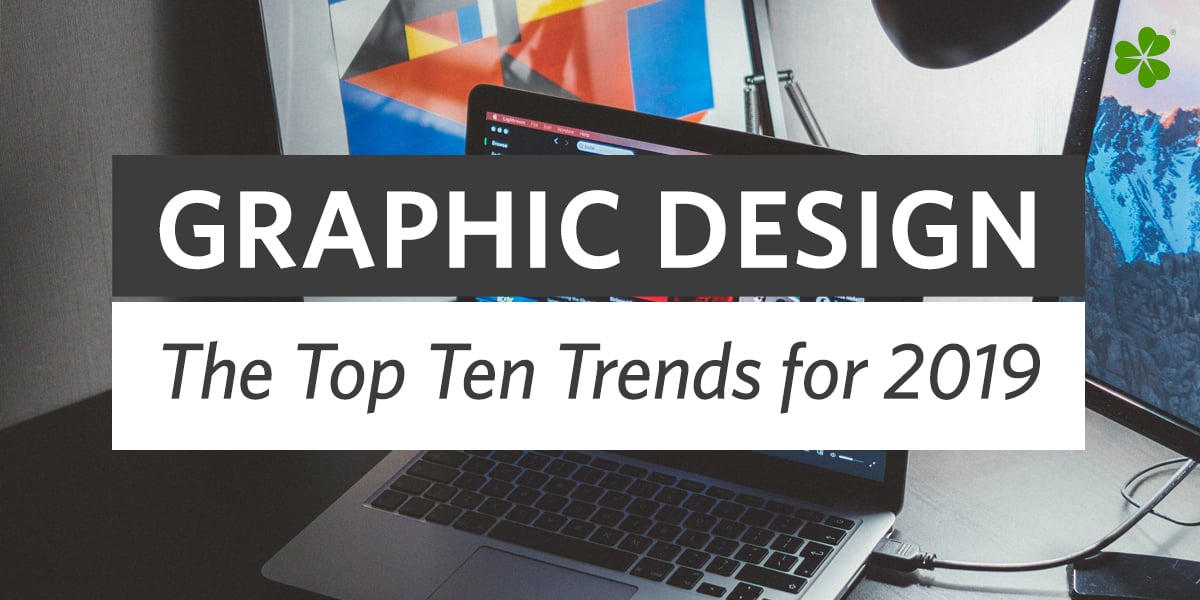 Fact… Graphic design is important for your website!
Your graphics could make or break the overall look and feel of your site.
Good graphics will draw people in and enhance the quality of your website.
Bad graphics? They'll just confuse, distract, and leave your website looking less-than-professional.
Don't believe me? Let me prove it to you!
A few months ago, I took this photo of our kitchen at home.
This is the messy kitchen of a home filled with two small children, two tired adults, and all the insanity that comes with both.
But with a little cropping, coloring, and filtering, the final product ended up looking like this:
Suddenly, what started as a photo of a hot-mess kitchen now looks like a professional photo shoot!
That, my friends, is the magic of good graphic design. And that's the magic we want for your church website!
With design trends always changing, you don't want your church website to look dated and out of place!
Our team at Clover is always coming up with new templates to help you stay fresh, and new tools to keep your site updated (check out Clover Services for more!)
It's important for you to stay in the know when it comes to graphic design!
So consider me your graphic design guide for 2019!
Here are just a few top trends to look for—and maybe even incorporate—into your website this coming year!
Trend #1: Vivid, Bright Colors
Attention-grabbing colors are the way to go for this season in terms of graphic design. Bright color palettes and vivid pops of color are big in terms of website graphics.
They're not only incredible to look at and incorporate into your site, but they're also a quick way to catch the eye of visitors to your site.
Trend #2: Fresh Layouts
New and creative layouts are on trend for 2019. Rather than the basic or predictable straightforward website layouts, designers are playing with new ways to design home pages and website navigation.
Think more asymmetrical and innovative (though still easy-to-follow and use) rather than typical.
Trend #3: Simplified Logos
When it comes to graphic design, one of the most important things you'll create for your church website and beyond is a logo. This year's design trend is moving toward more simplistic logos.
Remember, the logo is essentially the face of your church brand. Making it too complicated can distract or confuse visitors to your website. That's why keeping it simple will convey a clear message and be easy for people to associate with your church when they see it.
Trend #4: Metals
Metallic colors are coming in hot for 2019! Think gold, silver, and the like to incorporate this trend into your website. Not only do they look clean and fresh on your website, they'll add a lot of depth and layering to the overall design.
One of the best places to use them? In your logo or typography on your sire.
Trend #5: Hand Drawn Illustrations
This is one of my favorites! There's nothing like a good hand drawn illustration to bring some real life to your website. And thanks to advances in technology, these are getting easier and easier to incorporate into your website.
Trend #6: Mid-Century Style
Confession: When I first heard about this trend, I didn't know what it was. When I asked around, I thought it had to do more with interior design than graphic design.
But after some research, I learned that a mid-century style of design is coming back strong in graphic design this year. What does that mean? Well, basically a callback to vintage designs of the past with a new, modern feel. Think about using this vintage and modern combo in your graphics, color scheme, or typography online.
Trend #7: Gifs
This one is great because honestly, who doesn't love a good Gif?!
While you can keep them simple and silly for your social media and emails, the Gifs we're talking about in terms of graphic design have a little more professional feel. Think about using this type of animation on your church homepage in a subtle way to draw visitors into the story of your church online.
Trend #8: Bold Typography
Using strong typography makes words the focal point of your website. And often, that's a good thing! Calling out major words or phrases on your site through graphic design will help them stick with visitors. Plus, more often than not, these typography fonts are mobile friendly, making them really pop when visitors come to your site using their handheld or mobile device.
Trend #9: Fresh Stock Photography
If you missed it, we shared a blog on stock photography last year. Take a look HERE. It's important because one of the biggest trends in 2019 is fresh stock photography.
Gone are the days of overly-posed and polished generic photos. Stock photos are getting a fresh look, making them a little more authentic and genuine to incorporate into your website. For those of you out there who need to update the photography on your site with a limited budget, this one is for you!
Trend #10: Gradients
Not sure what this professional design word means?
Well, in terms of color, gradients are simply a fluid range of colors that fill an area!
Typically, gradients are used in the background of websites, and they look great! But because they're so eye-catching in terms of color, you can find unique ways to incorporate them in other parts of your site as well.
One of my favorites? As an overlay on top of photos on your site to make them look unique and different!
Got questions about incorporating any of these trends into your website this year? We've got answers! Contact our team at Clover for more about using Clover Services for the graphic design needs on your church website!