Google My Business for Churches
We've all done it. We've opened Google or Google Maps and searched for a location. Perhaps it was "Restaurants" or "Gas Stations." We use this tool to find the things that we need.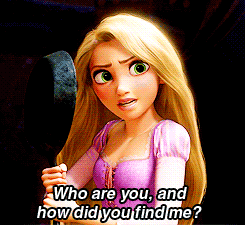 When it comes to churches and other ministries, Google My Business is one amazing tool that helps people find you, but it's more than just helping people find your location. Creating a Google My Business profile opens several doors that are sometimes easier to keep shut. It's a free tool you can't afford to not look into. Let's talk about how this tool can help you.
Business Profile
Within your profile, you are able to put your working hours, description of your church or ministry, and contact information. This information can be easily tweaked by logging into your profile so that people are always in the know and can find the most up-to-date info.
Reviews
Having a place where people can put reviews of their experience with you is important not only for the person reviewing, but also for anyone wanting to read others' reviews before they attend your church. If you don't have any reviews, try sending an email to your current church members or to those on your email list. Ask them to spend three minutes quickly reviewing your church. This will amp up the amount of reviews and allow people to get a good feel for what they are getting themselves into. If you currently have negative reviews or are afraid of negative ones, approach the negativity with positive eyes. Use these negative comments as a way to change and tweak the way you do things. It can be a useful tool to see the reality of how you appear to the public.
Q & A
When people Google you, there is a section where they can ask questions. This is a great way to start a conversation with those showing interest in you. Make sure you are constantly looking at the questions being asked and readily responding in a time efficient manner. You don't want to look at it twice a year when it's nearly Thanksgiving and find that someone asked whether or not you have nursery care during the summer.
Photos
If you have events or different activities, upload these new and updated photos to your business profile. It will ensure your photos are current and applicable as well as provide more content for people to look through as they search for your information. A website can also house these photos, but why not make them ready available in Google too?
Insights
You also have a place to check the insights of who is looking for you. On this tab, you'll be able to see how many people searched for you, clicked on your content, and even went to your website. This is helpful because it allows you to know the interest people are taking in what you have to offer. If there has been no interest, perhaps take a step back and think about what you can tweak to make yourself easier to find. One example might be that you call yourself a "House of Worship" rather than a "Church" in your content. A "House of Worship" is a great way to describe yourself, but it's not a commonly searched for term. "Church" is used more often and simply tweaking that one phrase can take you from zero searches on a Sunday morning to many more.
AdWords
If your insights are not looking as good as you desire them to, you can also include a little marketing help from Google itself. This help is known as AdWords. Even though this section of Google costs money, AdWords can help you extend beyond where you're currently reaching and help get your message out to public in dynamic ways. The best part is you decide how much you want to spend, not Google.
Google My Business is a brilliant tool churches and ministries can use to make sure people can find your location and key information. All of the information above is housed on your business profile page and can easily be changed, updated, or deleted in a matter of seconds. Praise be for simple solutions to helping people find out about you! Don't get lost in the internet. Make sure you have your business profile setup and ready to launch as soon as someone searches for you.