Four Steps to Refresh Your Church Website This New Year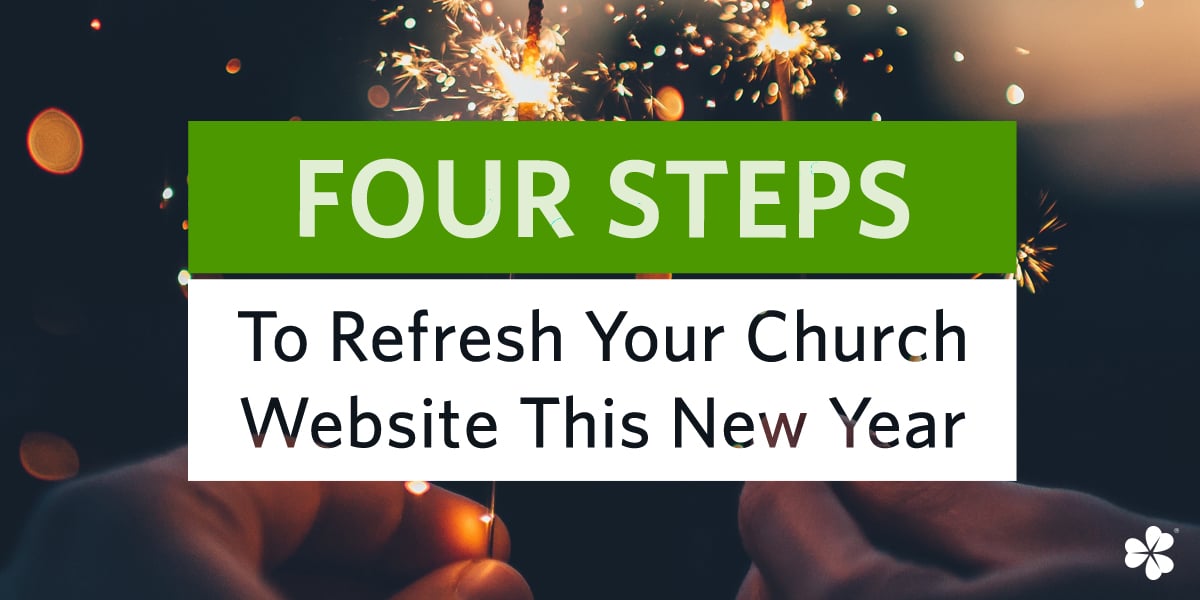 Christmas seems to come and go faster and faster every year, and while this is often bittersweet, one good thing about it is we get to think about what comes next: the New Year!
Yes, after all the Christmas festivities are over, we turn our attention to a new start. We focus on refreshing ourselves and our lives by planning our resolutions for the coming year.
My resolution for last year?
Well….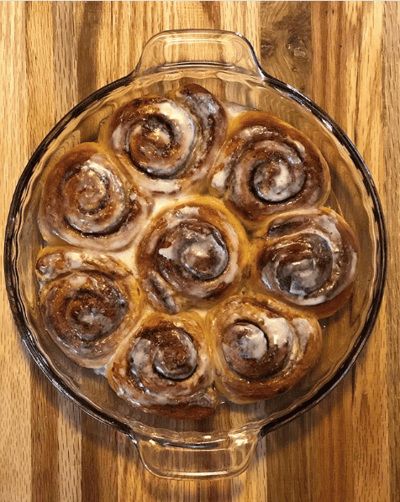 Let's just say I didn't make it long into 2018 without a few cinnamon rolls chasing me down (And let the record show, I have no regrets!)
Maybe your resolution this past new year was about saving money, losing weight, getting organized, taking a trip, or chasing a dream. Hopefully you faired a little better than me in reaching your goals! But no matter what you chose or how it played out, the point of resolutions is usually the same…
To make the upcoming year better than the last.
Believe it or not, one of the best things you can do for your church is make a resolution to do the same for your website. With the changing of the year comes the changing of so many things at your church. The new year brings so much new information to share! So let's make the upcoming year better than the last when it comes to your church site!
To help you think about how you can actually meet your resolution to refresh your church website this year, here are four steps you can take.
1. Out With The Old
Have someone do a quick read-through of your website. Tell them that it's a proofread to figure out what's old or out of date. Ask them to look for things like…
Broken links

Old or outdated events

Sign-ups that are no longer needed

Past holiday information

Staff members who no longer work with you

Announcements that don't apply

Videos or photos that are no longer relevant
Once you've had someone identify these things, get rid of them and make some room for your new updates!
2. In With The New
Now, think about what your people need to know for the new year. Consider things like…
Sermon series

Small groups

Staff changes

Volunteer opportunities

New service times or locations
Create a list of the new things you want people to know, and then find a place for them on your website.
3. What's Ahead?
While you don't need to lay out your entire year's calendar on your website (although Clover will help you do that if you want!), you do want to think about the annual major events and happenings. What's ahead that you know your people need to know about now? Think about things like…
Vacation Bible School

Mission trips

Student summer camps

Revivals

Annual special events

Holiday services (Easter, Christmas, etc.)
Go ahead and list those dates on your calendar now. Remember, you have some major planners who attend your church! Let them know what's ahead so they can save the date and be a part of big events at your church next year!
4. What Doesn't Need To Change?
If it ain't broke, don't fix it!
In other words, don't feel the pressure to update every corner of your website just because you think you're supposed to. Some things need to stay exactly as they are. Those things usually include….
Church information

Popular sermon series

Student and children's ministry information

Link to contact someone at your church
Figure out what's working. Make sure that people have access to the primary information they need. Get some feedback on what people like best about your church website. Then, leave those things alone!
If you decide, however, that you do want to make changes before New Year, we've got you covered! Clover can help with things like…
Concept

Color scheme

Content

Calendaring

Communication
Just to name a few!
Contact our team at Clover Services to get ALL the help you need to refresh your website this New Year!