Five Ways to Promote Your Church's Summer Events Online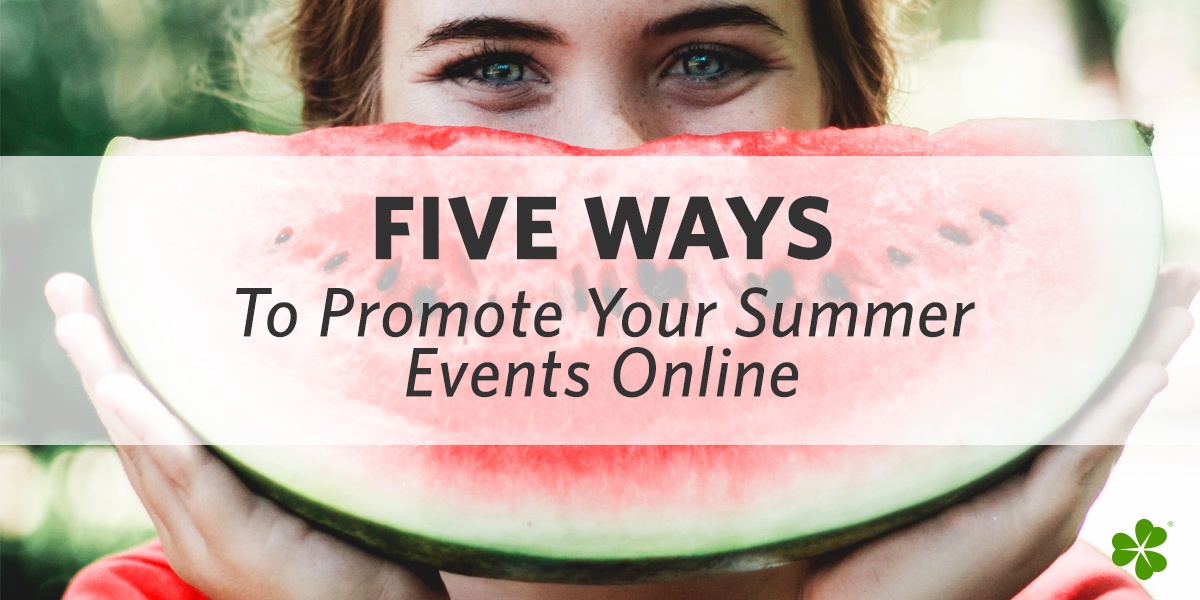 Summer is coming, people!
And if you're anything like me, that means….
Pool days!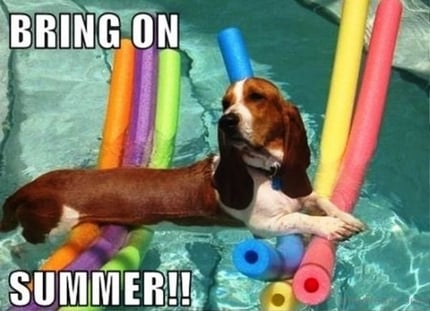 Cookouts!
And fireworks!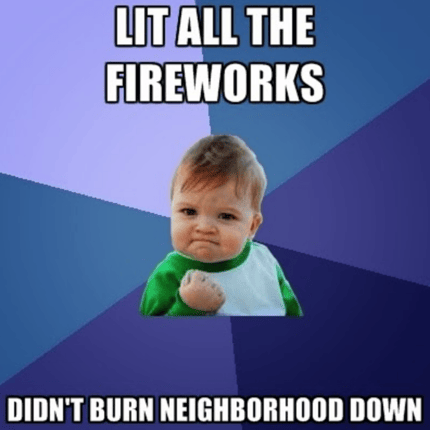 But in the church world, the arrival of summer means one other thing…
Events And Activities.
Vacation Bible School

Community outreach programs

Summer camps

Special retreats

Mission trips
They're all happening at your church this summer!
With so much summer fun packed in the schedule at your church, you don't want to risk your people missing out on any of it. You want to make sure they know what's on deck at your church this season.
The best way to do that? Well, online of course! Your church website is a great way to make sure people know what's happening at your church this summer.
And that's where I come in!
Think of me as your personal website trainer, here to get your church website summer-ready. Here are a just a few tips to help you promote your summer church season online!
1). An Events Page
Summer is full of special events, right? A great way to highlight them on your church website is to give them their own specific page. It's a simple way to call attention to your events and make sure nobody misses them.
For an added touch, customize the layout of your events page in a way that highlights your biggest upcoming events.
If you're using a Clover site, adding a page or section for events is easy-peasy in the Greenhouse! Check out the details by clicking here!
2). A Calendar
Creating a calendar for your church is another easy way to highlight all the happenings at your church. This is true all through the year, but it's even more important in the summer, because people aren't physically present as often at your church.
Keep this in mind: most people live and die by their calendars. So putting something in a calendar format makes perfect sense to people.
Back to the Clover's Greenhouse feature…
It allows you to include every detail you possibly can about the event—date, time, location, photos, description, and more. You can even color-code the events on your calendar for each ministry, making it easier for people to scan the calendar and quickly find the ministry they're looking for. It's the perfect option to share your summer calendar with your community!
For more on how to create and manage an Events calendar in your Clover site, click here.
3). Social Media
Social media is the way the world is communicating, finding, and sharing information these days. So if there's a social media medium that you feel like your church can manage and keep updated, go for it!
As it pertains to your summer events, you can create custom graphics to share on Instagram, special events pages for people to like on Facebook, or customized tweets that your people can send out about your events. Chances are good that people in your congregation will pass on or share your social media posts, making it one of the best ways to communicate about your summer events.
To integrate your social media accounts to your website, read more here.
4). Media Promo
One of the best ways to get people excited about what's coming up at your church this summer is to share how great it was last summer. If your church hosts things like summer student camps or Vacation Bible School annually, that means that you have video and photo footage of the previous year's events that you can use to get people excited about this summer's event.
Create a special video promo reel to highlight those summer events at your church!
Not only do these media promos add great interactive pieces to your site, they make for great shareable content via email or social media.
To get more info on how to manage media on your site, click here.
5). Online Sign-Up or RSVP
The world has gone digital. That should include your event sign-ups and RSVP's.
Gone are the days of paperwork and checks. Now you can get people straight to your website to sign-up or RSVP to all the things you have happening at your church this summer. It's super-easy to create simple forms for sign up, payment, and necessary information.
You can also provide a link in emails for people to RSVP to certain events. You can even ensure that each RSVP goes directly to the inbox of the person or department in charge of that event!
Not only does moving your sign-ups and RSVP's to the digital space help you stay organized, it also gets people to your website, where they'll hopefully spend time looking around and learning more about what your church has to offer.
For information on how to create a contact form for your site, click here.
Okay, there you have it—five (of many) tips for getting your church website in summer shape.
As always, my team and I are always here to help you make any of these things happen. Contact us today, and we'll get to work IMMEDIATELY making sure your church's summer events are in tip-top shape online!!