Five Ways to Engage Visitors During the Offering Time at Your Church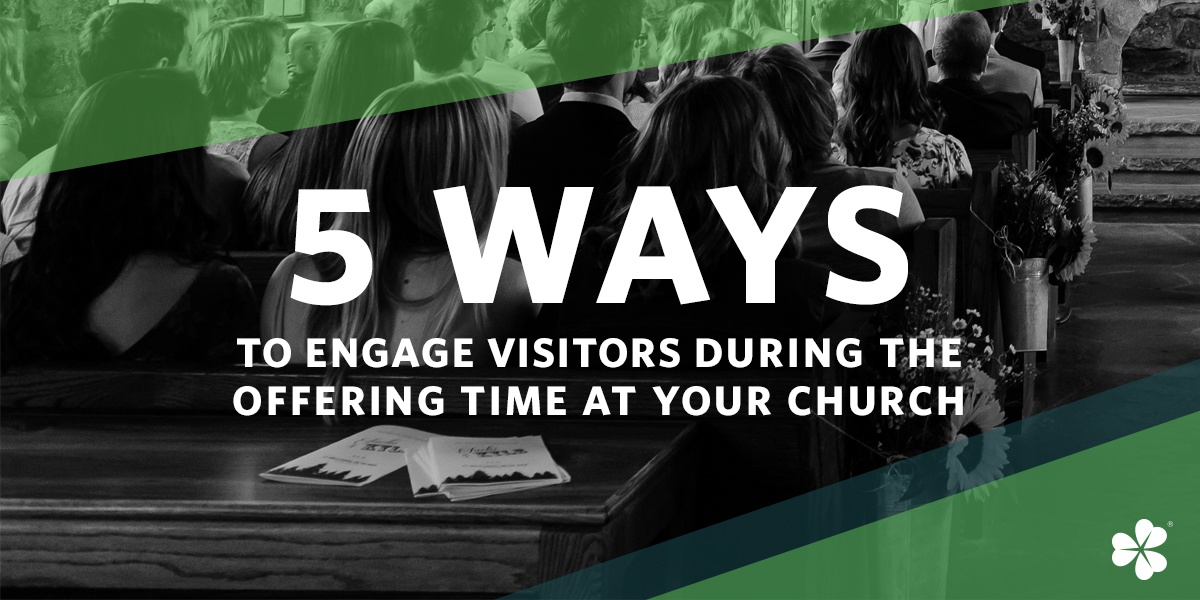 Let me set the scene for you…
It's Sunday morning. It's that part of your church service where you take up the offering. It's that moment when someone stands in front of your congregation and hopefully inspires them to open their hearts and give to your church.
And let's say the person with that role today is you.
You're ready and prepared. You know exactly what you're going to say. You're prepared to connect generosity to both the vision of your church and the impact it'll make on human beings.
And then….
YOUR EYES LAND ON A COUPLE OF VISITORS SITTING RIGHT IN FRONT OF YOU ON THE FIRST ROW.
Suddenly, you're nervous.
And just like that, what you hoped would be a powerful moment in your service now feels awkward.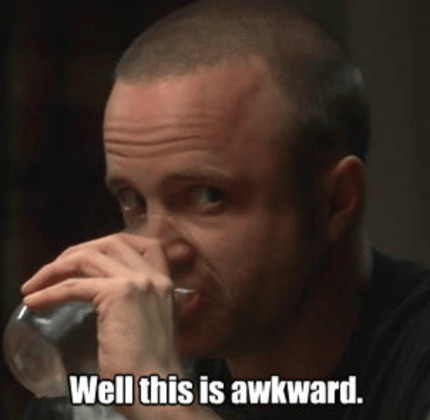 We've all been there. It's that place where we don't want to make visitors feel forced to give.
After all, don't people have preconceived notions that all the church does is ask for money?
So should we ignore visitors altogether during this part of the service?

But what if miss out on a chance to engage them in what's happening at our church?
See the dilemma? What do we do in that moment?
Believe it or not, you can actually engage visitors during the giving time at your church without making them feel pressured or ignored.
You can use this time to welcome them, draw them in, and make them feel like a part of the life of your church.
Let's discuss some practical tips to do that…
Don't disregard them.
One of the biggest mistakes pastors make in this moment is to disregard visitors altogether. It's easy to say something like, "If you're new here, don't worry, this isn't for you," or, "If this is your first time with us, you don't have to be a part of what we're about to do."
Though well intentioned, those simple sentences tell your visitors to disengage. And if I'm a visitor somewhere, I don't want to be left out of anything good!
Rather than shut them out, take the moment to acknowledge everyone who's in attendance that Sunday—both visitors and attendees alike. The goal is to make visitors feel at home at your church by acknowledging them as a part of your service.
Say something like this…
"If you're visiting with us or here for the first time, welcome! We're so glad you're here. My goal in this time of giving is that you'd start to get a clear picture of some ways our church is impacting people's lives and hearts. And yes, a lot of that impact is made possible by the generous giving that comes from people during this offering time!"
Explain the why.
Like we said before, there's a common assumption out there that churches are always asking for money. When you fill in the gaps for visitors at your church, you can easily dispel that assumption.
Take a second to explain exactly what the offering is. Explain why you're asking for money, and why your church needs support to keep growing and thriving in ministry. This isn't about the pastors getting rich. It's about helping people!
You're not asking for money for no reason. You're inviting people to be a part of the mission and vision of your church.
Say something like this…
"Our mission at this church is to create a place where people get to know Jesus as they get to know each other. Our hope is to reach the people in our community through ministries that draw us closer to Jesus and each other. When you partner with us financially, you're providing resources to help us do that more powerfully and effectively!"
Show them how it's worked in the past.
It's great to tell people how generosity has impacted lives in the past. It's even better to show them. Tell everyone, including your visitors, how tithes and offerings have worked for the benefit of people in your church, community, or around the world. Tell them a story. Or better yet, have someone share who was a recipient of that generosity!
This can happen live through an interview, through a pre-recorded video, or by reading a text or email. You can also show pictures and talk about the highlights of an impactful event that happened because people gave money to make it happen.
Whatever you do, take the time to really show people how their money goes into action. It's important not just for your visitors, but your regular attenders as well."
Say something like this…
"I could tell you how the funds given to our church work in making ministry happen, but I'd rather you see it for yourselves. Your generosity has the power to change lives in our community and beyond. For example, I'd love to introduce you to one of the missionaries we support, tell you a little bit about what they're doing, and read a quick excerpt from a recent letter/email/newsletter they sent us."
Give them the option.
You never know what God is doing in the hearts of the people sitting in your sanctuary every Sunday. Especially visitors. Don't miss the opportunity to allow them to take a step off the sidelines. Obviously you don't want to guilt or pressure people. But at the same time, don't sidestep a chance to get them one step closer to being engaged.
Whether you pass buckets, offer text-to-give, have giving kiosks, or invite people to give online, explain to people how they can participate. Let them know that it doesn't matter if it's a little or a lot, it's an opportunity FOR them to move in the lives of other people through the mission and vision of your church. Make sure they know that they don't have to at all. But if they want to, clearly explain their next steps.
Say something like this…
"This is our offering time, when we invite people to give on behalf of the mission and vision of this church. I'd love for those of you who are visiting with us to know that you have the opportunity to partner with us as well. And here's EXACTLY how you can do that if you so choose."
Be grateful.
Remember that visitors took time and energy out of their Sunday to spend time with you at church. Whether they choose to give or not, be grateful that they're with you. Let them know! When you close out the time of giving, make a point to say how glad you are to have them with you. It's a simple way to let them know they're seen and appreciated at your church.
If a visitor does choose to give, don't forget to show gratitude there, too! If you have a way of getting information from people who gave, follow-up with a personal thanks. Send a letter, email, or handwritten card that lets them know you not only appreciate their attendance at your church, but also their financial generosity. In some cases, you may have to send stock letters or automated email responses. But as much as you possibly can, make your gratitude personal!
Say something like this…
"I want to say thank those of you who are with us for the first time today. Whether you choose to give or not, please know that we are beyond grateful that you are here this Sunday!"