Finding Your Fit: How to Find the Right Theme for your Clover Site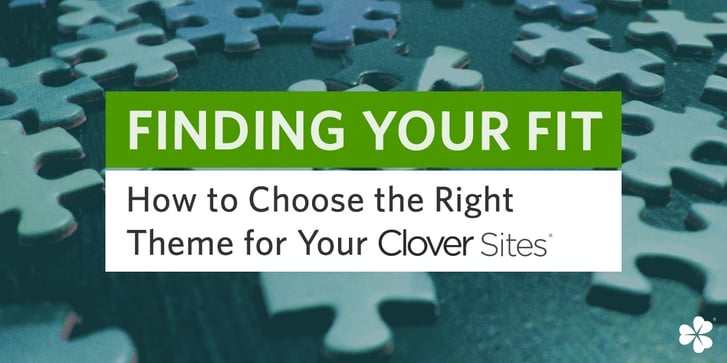 Finding the right design fit for your website can feel a lot like trying to find the right pair of glasses.
You know you need to get them. You know things will look better once you have them. But the process of actually trying them on and finding the right fit for your face isn't that much fun.
Just ask my son Zeke….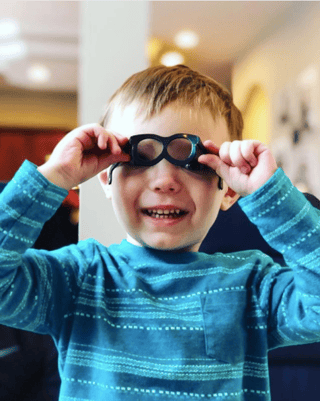 You definitely don't want to walk out the door looking like that, do you? Of course not! Because when it comes to things like appearance and presentation, you want to make sure you look good!
And I think the same is true for your website!
And I've got two pieces of good news for you when it comes to finding the right design template for your church:
It's easy to do with Clover!
Our team is here to help!
Don't believe me? Well, read on for more on how easy finding the right fit for your church website can be with Clover.
First things first, you've got to choose a site design that you like. Every site design Clover has the same core features, but their look and feel are each uniquely different. Why? Because each and every church is uniquely different, too!
What works well to represent one church may not for another. Your website should reflect the originality of your church, and our design templates give you that option. From coloring to layout to navigation, each one was created with ministry in mind. Does your church have specific needs when it comes to your website? Think of those things first and then check out our templates to find the one that best suits you!
Then, try a demo… or two…. or three! The best way to know what will work for your church is to get in there and try it out for yourself. We offer free demos for every single one of our templates, go try out as many as you'd like. Keep in mind that you'll be able to completely customize the design to fit your needs once you purchase the template; a demo just gives the chance to try it on for size before you fully commit. You'll be able to add your own content, change the colors, mix up the fonts, and get your hands in there to see how it works before you make your final choice.
Now it's time to build! Once you've made your decision and purchased the template that best suits your church's style, it's time for the fun part: building! Don't worry if you're not a professional web designer or have absolutely zero experience in anything technical, Clover can work for you! Trust me, it's my job to know!
Our custom designed Greenhouse makes building and managing your church's site simple for anybody. You can operate it in either Easy Mode, for the slightly less Internet savvy, or Advanced Mode, for the confident, web gurus out there. Either way, the point is that Clover makes it simple to make your church website dreams a reality.
And the best news? You're never stuck! Not only is our support team available to help you through the process, they're also there should you ever decide to change the look and feel of your site. We know that for you church leaders, there are a ton of decisions to make. Sometimes what worked for you initially may not work as well as your ministry grows and changes. That's why our team is available to help walk you through the process of switching from one template to another when the need arises.
We've got a staff of real people (no robots allowed!) who would love to help you navigate through this and any other of your web design needs. So, what are you waiting for? Contact us today to get started on finding the best fit for your church online.