How to Capture Visitor Information Online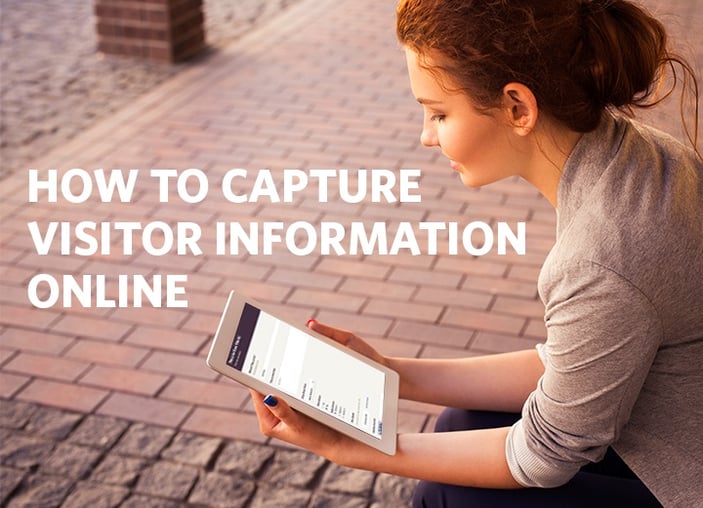 Here at Clover, we are in the business of church websites. Our goal is to help you create a space that you can make completely "yours" and will leave visitors eager to take that next step and check out your church in person.
One of the best ways to encourage them to do just that is by making a connection. People are more likely to take the step to engage with your church in person when you've taken the first step to engage with them.
Easier said than done, right? You can't connect with visitors to your website if you don't know who they are! And you can't keep up with regular attendees checking out your website if you don't have their information on file.
That's why it's so important to give those visiting your site the opportunity to tell you a little something more about themselves.
In other words, you need to give people a clear way to leave you their information when they visit your site.
You can't connect with people if you don't know where to reach them. That's why capturing their information when they visit! It allows you to get a snapshot of who is on your site, who's in your church, how to add folks to your database, and make some sort of connection with them.
So how do you do it?
Well, we recommend two ways:
Have a designated place on your site.

This could be as basic as a contact page where they can simply leave their name and email address. It just needs to be a clear, consistent place on your website where visitors can quickly and easily leave you as much or as little information as they wish about themselves.
Use a FORM.

We've all seen these online—those little boxes that ask for your email address. These are great (and Clover makes it easy to set up!) because they prompt visitors to engage right away and do something simple. You're only asking them to leave their email address. Just remember to keep this simple! Don't overwhelm your site visitors with questions and too much text. Be sure to make it easy to fill out.
BUILD TRUST. Once you've created a space to capture information, it's important to let people know what you're going to do with it. Be clear up front about what they're signing up for when they give you their information. Let them know what they can expect (information, emails, opt out options, privacy) and what they can't expect (spam, an overflowed inbox, personal info shared with others). It's important that your site visitors know why you want their information—to make a connection and keep them informed. They aren't signing up for a public email chain or sales pitch; they're signing up to be a part of what's happening at your church -- or to find a way to learn more.
BUILD VALUE. You will need to make it clear to visitors before they click submit. What value is there in giving you their email address or subscribing to a list? Will they be the first to know about upcoming events? Will they get news from the church straight to their inbox? Will they be able to connect with other members of the congregation? Whatever your "value add" is, tell it to people up front!
BUILD RELATIONSHIP. And don't forget to make a connection. That's the whole point, right? Of course we understand that every church may not have the staff or time to personally reach out to every single person who submits their information online. That's okay! An automated email can greet folks in a similar way.
Create an automated response to be delivered to everyone who submits their information online to thank them for signing up. This is a great initial point of connection. It lets people know they're seen when they sign up and allows you to give them a little more information about what they can expect both in their inbox and at your church. It's a simple, quick way to make their sign-up feel a little more personal.
One more thing: don't forget about the people sitting in the pews on Sunday mornings. You want their information to connect with them, too! Create a tear-out in your bulletin asking them to leave or update their information. Or add a line to the offering card where they can do the same. Be sure to make an announcement asking them to fill it out and drop it in the offering plate to be added to your list.
This way you'll be sure to have as much information about as many people as possible who are connecting with your church -- online and in person.
Next Steps:
But what else should be on your church website? We can help you figure that out, too! Working with Clover Sites makes it easy and beautiful for your congregation to engage with your church and easy for your admin teams. It's a win-win. Click the button below to start your free demo today!