All About Website Migration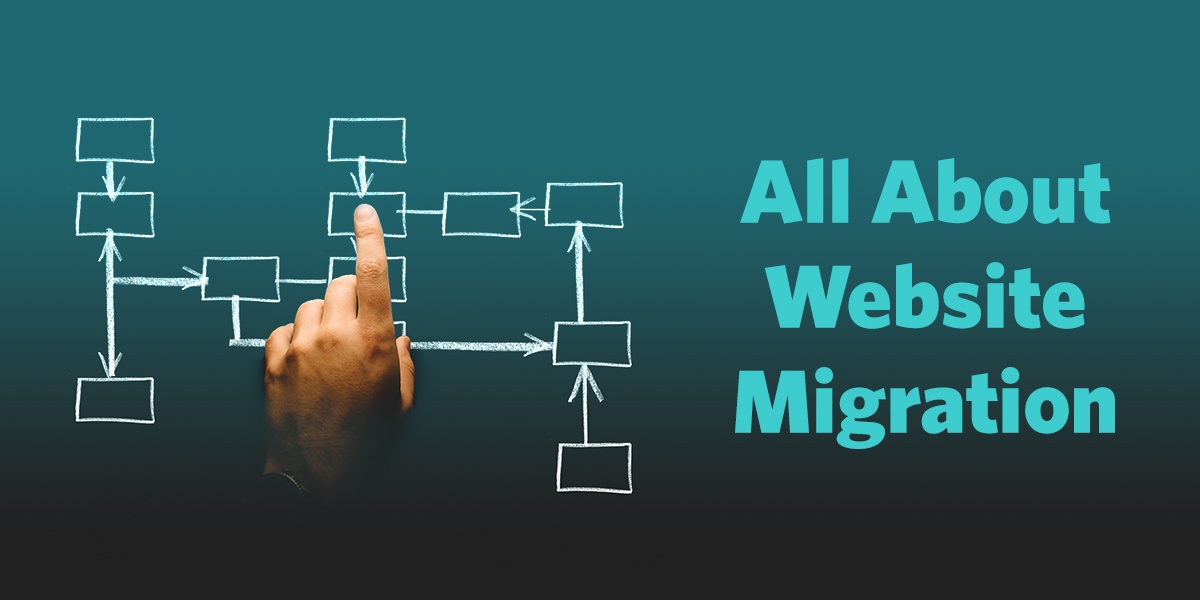 We made a major transition in my family this year…
No, I'm not talking about Lebron's infamous move to Los Angeles (though I'm still dealing with the emotional impact of that one!).
I'm talking about our transition from being a family of three to a family of four!
We welcomed our second son this year. Of course he's been the best addition to our little tribe, but all you parents out there know that this transition doesn't always come easy.
Dealing with a child #1 who's used to undivided child #1 attention (And isn't necessarily ready to share the spotlight!)

Dealing with a child #2 who's COMPLETELY different than child #1 (So going through it once doesn't

really

help that much, does it?)
Yeah. It's a transition that takes some getting used to!
As parents, you go from zone defense to a man-to-man. Suddenly, you can't pass off the baby and take a nap. Why? Because there's another kid who needs you, too! (If you're a parent of five, you're laughing at me right now. But remember, there was day when you actually took naps!)
Several months in, I think we've finally gotten the hang of this two-kid family thing. And here's how we made it through the transition…
We had help.
It actually does take a village, you guys! We needed family, friends, church members, coworkers—pretty much anyone who would show up, support us, cook for us, take care of our kids, let us get some sleep, and generally make the transition smoother.
The truth is, for any transition in life, a little help can go a long way!
That's why I'm so excited to share something that's going to help your church through a potentially difficult transition!
It's a feature called Clover Services, and it's designed specifically to help you migrate your old website to a new Clover Sites 3 design!
So what exactly does that mean for you? Well, let me spell it out!
What Is Website Migration?
In short, "migration" is a term people use to describe anytime a website goes through a major transition. If your website changes platforms, structure, content, design, or even URL location, that's a website migration. It's a big transition. And often, it requires help!
Why Would You Migrate Your Site?
Well, because a refresh is a good idea from time to time!
Speaking specifically about Clover Sites 3, you'll want to transition your site to this new platform ASAP because it has a ton of brand new features and is optimized to look great on any device!
How Can Clover Services Help?
I know that you have a lot of your plate (no, really…I know!) Ministry life ain't easy! Clover Services is designed to lighten that load just a little—especially when it comes to your website! With Clover Services, the team will help you with website content migration, design services and consultations, pre-launch site reviews, free graphics and resources, and more!
Why Do I Need Clover Services?
Simply put, we want you to spend less time dealing with technology and more time on your ministry. That's what Clover Services allows you to do.
If you're dreading moving your website because there's so much content to transfer, we can handle it.

If you need a new logo or color scheme but don't have a designer, we've got you covered.

If you want someone to review your site or give you feedback before you launch, we're here.

And if building a church website just feels intimidating and you want a little guidance, we've got your back.
What Does Clover Services Include?
Here's the good news: Clover Services offers three different packages for you to choose from so you can find the best fit…
Basic:

This package includes content migration for 10 pages, 10 sermons, and 10 events. Also, 5 seasonal graphics, color consultation, pre-written website content, and a prelaunch site review.
Essentials:

This package includes content migration for 20 pages, 20 sermons, and 20 events. Also, 10 seasonal graphic sets, color consultation, pre-written website content, and a prelaunch site review.
Clover Achiever

This package includes content migration for 30 pages, 30 sermons, and 30 events. Also, 15 seasonal graphic sets, color consultation, pre-written website content, a prelaunch site review, custom logo, and site map strategy.
How Do I Get Started?
Not every transition has to be hard. Clover Services will ensure that your website transition is as smooth as possible!
You can reach out to our Clover Services team HERE to get started!