6 New Clover Features You Might Not Know About
It's been a really active year for new features on Clover, and we want to make sure that you know about all the new options! From video backgrounds that make your website more eye-catching to new integrations that make your experience more seamless and save time, we've been busy using your feedback to develop improvements so your church website can be used to achieve ministry results.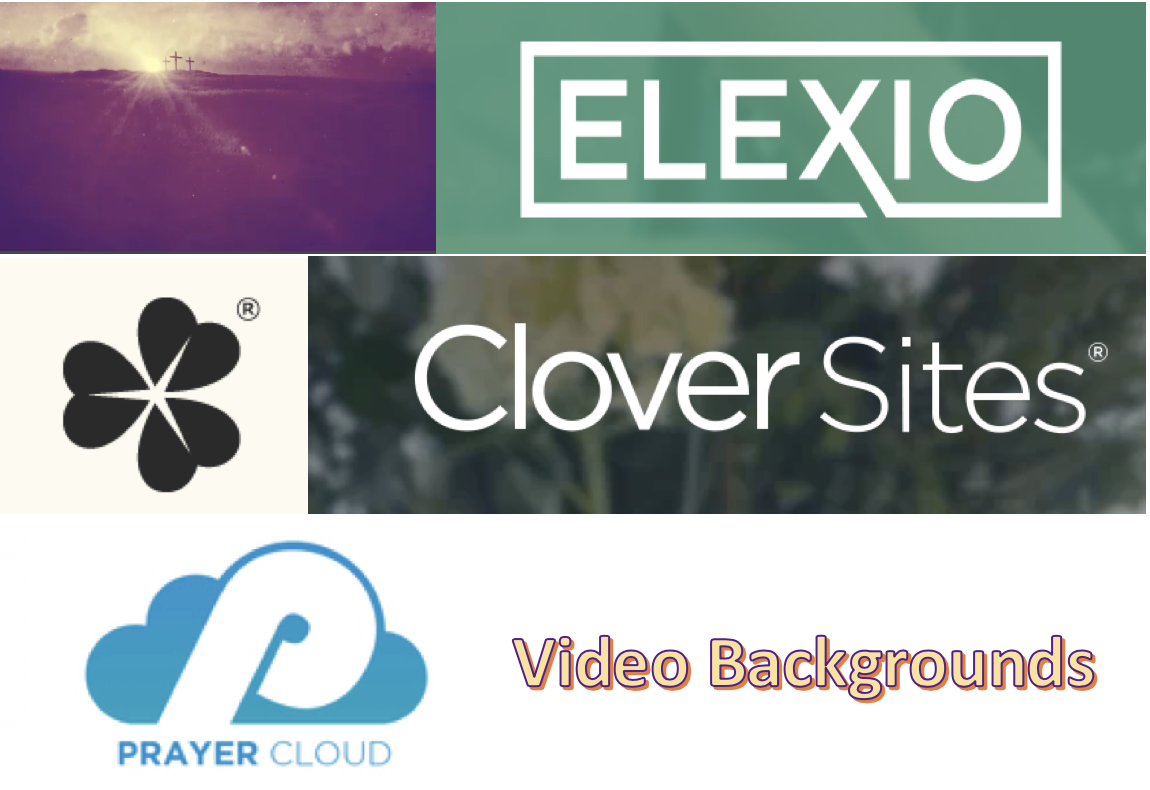 1. Small Groups and Events Integrations
Did you know that we have new integrations for Elexio that allow you to easily display small groups and events on your website? If you navigate to the integrations page on your Clover Greenhouse dashboard, you will see options to integrate your Elexio account for both small groups and events. Once you complete the integrations steps, you can import events into your calendar or add a page to display your imported small groups options. That means you can store all of your data within your ChMS then display it on your website without duplicating efforts.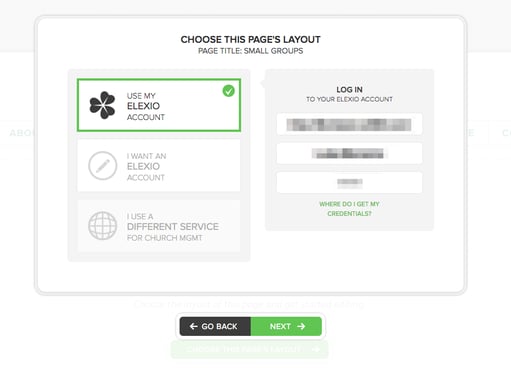 Click through our guides for more information how to set up your events and groups integrations
2. Video Backgrounds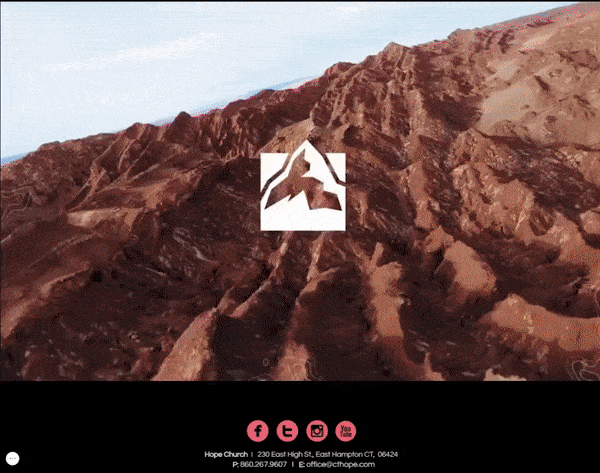 Have you ever opened a web page to see a video that immediately grabs your attention and leaves you wanting to know more? Many of our churches have started using our new video backgrounds to do just that. Hope Church in East Hampton, Connecticut, is an excellent example! They created the perfect video background to promote their Global Leadership Summit.
If a picture is worth 1,000 words, videos are worth a million. Use video backgrounds on your website to show visitors what they might experience if they come to your church. Help people get an authentic sense of what your church is all about and immediately start their journey to engagement.
For more information on using video backgrounds on your website, check out this article.
3. CloverGive and Clover Forms Integration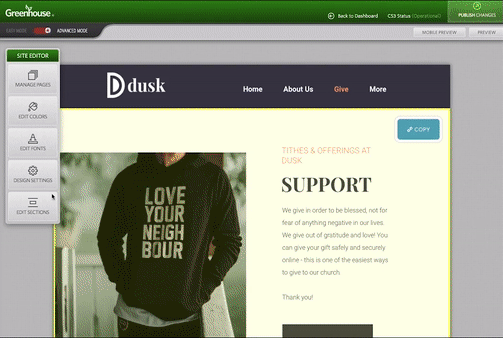 Another new feature that our customers are finding extremely helpful is our integration between CloverGive and Clover Forms. Once the integration is set-up through the integrations page in Clover's Greenhouse dashboard, you can create payment forms on your website. It's super easy to drop a form on your web page and collect the information and payments. Use it for anything you need to collect payments for, from your youth program Fall mission trip to the men's group conference.
For more information on setting up your CloverGive integration, check out this help article.
4. Greenhouse Updates
We've also served up a buffet of new Greenhouse features. You asked. We delivered. Be sure to grab a to-go bag for all these treats:
1. Audio-only media player layout
2. List View media player layout
3. Control the vertical height of page sections
4. Anchor links
5. Ability to preview the stylized form
5. Live Stream Layout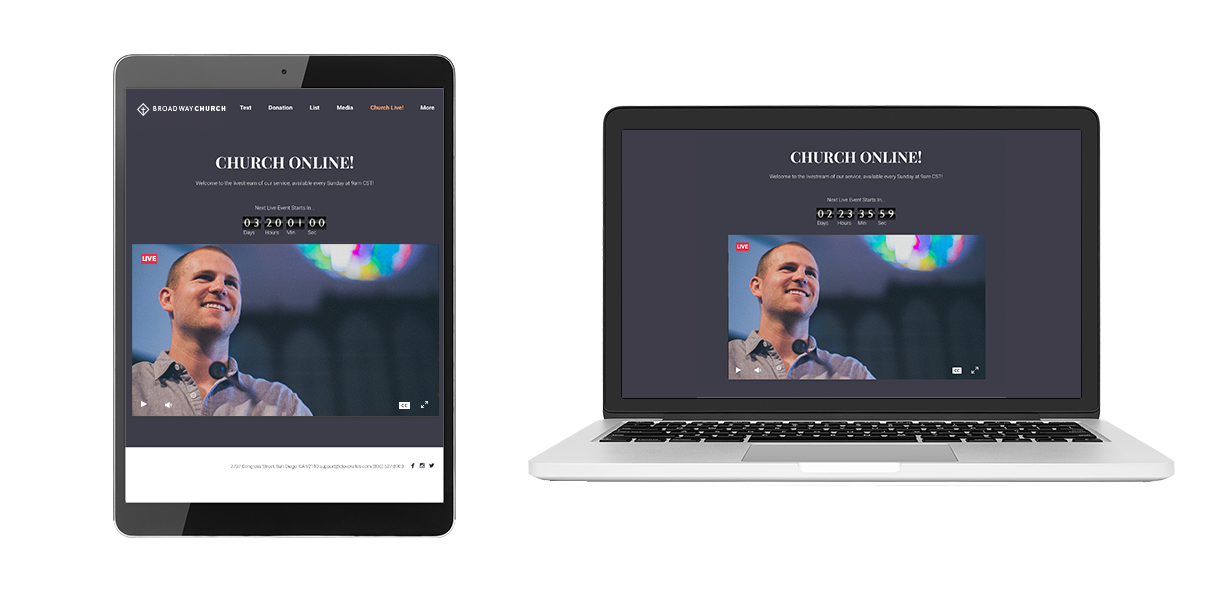 We're very excited to offer a brand new live stream layout that integrates directly with ChurchStreaming accounts (they just announced new subscription plans if you're considering connecting with your congregation in this exciting way). Now you can easily live stream right on your Clover website, complete with a custom countdown until your next live stream. Go ahead. Stream it like you mean it.
6. Coming Soon: Prayer Layout
These additions are only the beginning. Our Clover design and development teams are currently hard at work to create a prayer layout that you will be able to use to allow members and visitors alike to post prayer requests on your website and pray for each other. Stay tuned this Fall as we announce the release of that feature.