5 Things to Update on Your Church Website Before Easter
We all know someone who is a "list person". You know, the type of person who at any given time has lists in their planner, lists on sticky notes, and lists on their phone full of tasks ranging from big projects to everyday events. The type of person that forgets to brush their teeth if it's not on a list.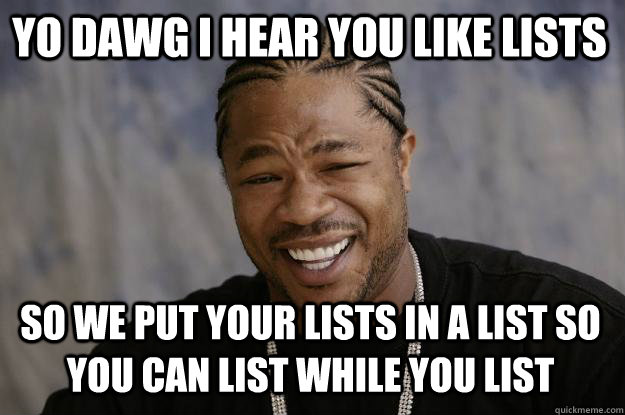 Okay, that may be a little extreme, but you get the point.
So, if you're a list person (no shame), then feel free to do a little happy dance because we just made your church website update list for Easter for you! And if you're not a list person, feel free to pretend that this isn't a list but more of a helpful guide on what you should update on your church website.
Remember, Easter is a big event in the life of your church so it's a good idea to make these updates sooner than later.
1. Your Homepage
This may seem fairly obvious, but your website's homepage should be all decked out for Easter! Guests and members alike will be heading to your church website to get information on your Easter services and events, and if there's no information to be found on your homepage, they aren't going to stick around.
One of the best ways to do this is to put Easter front and center in a rotating banner or static image. Make sure that this image is either a picture of your church (not a stock photo), or a branded Easter graphic. No matter which one you choose, make sure that it actually links to more information about Easter!
You may also want to create a section on your homepage a little further down the page dedicated to Easter as well. The good news is that with Clover's drag and drop sections, this update can be made in no time.
2. Your Events Page
Whether you have one event page with all of your church's events on it, or you create a separate page for each event, you need to make sure that this is up-to-date and branded to match your Easter design.
Don't just include your Easter services, but include any additional Easter events your church may be hosting as well (Good Friday services, children's Easter egg hunt, an Easter potluck, etc.). The more details you can give, the better.
Ensure that this page can also be shared on social media and linked to your calendar to make it even easier for members to invite guests.
3. Your Contact Page
Again, this may seem fairly obvious, but your contact page should be up-to-date. Easter gives you a great reason to go back to this page and make sure all the information is correct.
Double check your phone number, address, and email address. If visitors try to get a hold of you and end up getting a wrong number or showing up at the wrong place, you can almost be sure that they aren't going to have a good first impression.
Your contact page is also a great page to include your social media links to people can join in conversations about Easter you're having on your social pages as well.
4. Your Livestream Page
Even though you can expect to have a high-attendance Sunday on Easter, there will still be some people who choose to watch your service online. Take this opportunity to visit your livestream page and update the information. If you don't have a livestream, check out Church Streaming for a free trial.
On this page, you have an opportunity to provide clear next steps to anyone who may visit. Because of this, you should include:
A countdown timer so people will know exactly when your service will be live.
A link to your contact page so they can reach a minister if they have questions or would like to respond to the sermon in anyway.
Your Twitter feed to give viewers something to look through while they wait for the service to go live.
And links to your prayer page, events, small groups, and new here pages so people have easy access to engage with your church.
5. Your New Here Page
Let me start by saying that if you don't have a "New Here" page yet, you should create one. This page is created specifically for guests and lists basic information as well as helps to set their expectations. It's a great idea to include photos of your services, information on childcare, and even details about where to park and where your guest kiosks are.
For Easter specifically, make sure to talk about what time to arrive and details about locations and venues for different events.
Finally, it's a great idea to include a form on this page that visitors can fill out to let your staff know they're coming. That way, a staff member can follow up ahead of time and even help to get them connected so they don't feel alone and lost when they show up at your church for the first time.
Easter is basically the super bowl of Sundays at your church so make sure that you've checked off your list and prepared your church website for the big day!
Want to revamp your church website? Get a free demo of Clover for an easy-to-use solution!