3 Ways to Overcome the Church Summertime Lull
Summer is (almost) here and I'm dreaming of the sunshine, pool days, and ice-cold popsicles! However, summertime is not always the best season when it comes to church attendance and participation. Because so many people go on vacation or plan weekend activities, it's very normal to see a church summertime lull. At times, it can even feel like there are more crickets in your church than people.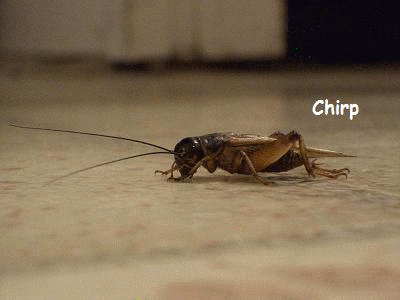 Along with the church summertime lull comes a lack of engagement and a decrease in giving. So, what can you do to keep people engaged, active, and giving? Are there ways to avoid the church summertime lull? Take heart because it can be overcome!
Check out these three ways to avoid the church summertime lull.
1. Keep Your Summer Exciting and Eventful
One of the best ways to keep people engaged at your church this summer is to plan activities and host events that people actually want to attend. Help motivate them not to miss a Sunday!
Here are a few ideas of activities that people would love to attend:
Organize a picnic for the whole family after a Sunday service.
Put on a block party for your community.
Offer a day of fun in your student ministry building with games, food, and more.
Host a free movie night for kids and teens.
Advertise and preach a sermon series that is exciting and engaging.
As you plan out your summer events, be sure to keep an updated calendar on your church website so people can stay informed and easily find information in a convenient location.
2. Stay In Contact
Next, to overcome the church summertime lull, communicate, communicate, communicate! There is no such thing as overcommunicating in the summer months. It's so important that you utilize all of your communication methods (church website, social media platforms, texting, email, calling, printed material, verbal announcements, video announcements, etc.) so you ensure that people have multiple opportunities to find out about events and stay plugged in.
It also goes a long way when you send a quick text or email letting people know that you're praying for them too. Be intentional and keep in touch!
Lastly, when working to stay in contact, make sure you're communicating the right message. Remind people they can watch your live stream services and even give online with your online giving platform for nonprofits too. Remember, this isn't about a guilt trip, it's about love and engagement.
3. Provide Giving Options
Finally, a great way to avoid the church summertime lull is to provide multiple giving options for your church and then let your people know about them.
With the right online giving platform for churches, your members can give via text message or online even from the beach or while sitting on the couch in their pajamas. The easier and more convenient you make giving, the more likely it will be that people give (even when they're not physically at your church).
Also, be sure that people know about these options. Advertise these and encourage people to use them. Make sure to especially focus on setting up recurring giving. With recurring giving, people won't even have to think about going online to give if they won't be there on a Sunday. This will help to keep your giving up even if your attendance does take a dip over the summer.
Next Steps
Before you can promote an online giving system to help your church overcome the summertime lull, you have to actually have the best online giving platform.
Clover Give makes online giving easy and beautiful. It was designed to make it easy for your congregation to reach out from wherever they are to support the worship and work of your church.