Using Forms with Clover Sites 3
We've heard a lot of questions about how to use forms with Clover Sites 3, and we thought this would be a good opportunity to talk about that feature. It's no secret that the new version of Clover Sites doesn't have built-in forms, and at this point, we don't yet have a timeline on when that feature might be added. What we do have, however, are some really great ways we've seen our customers implement forms on their site using 3rd party solutions.
So, for this post, we wanted to showcase some of the best forms we've seen on live customer sites. We're really impressed by how these form builders allow your visitors to share contact info, prayer requests and other important details. And best of all, they're all free and easy to use!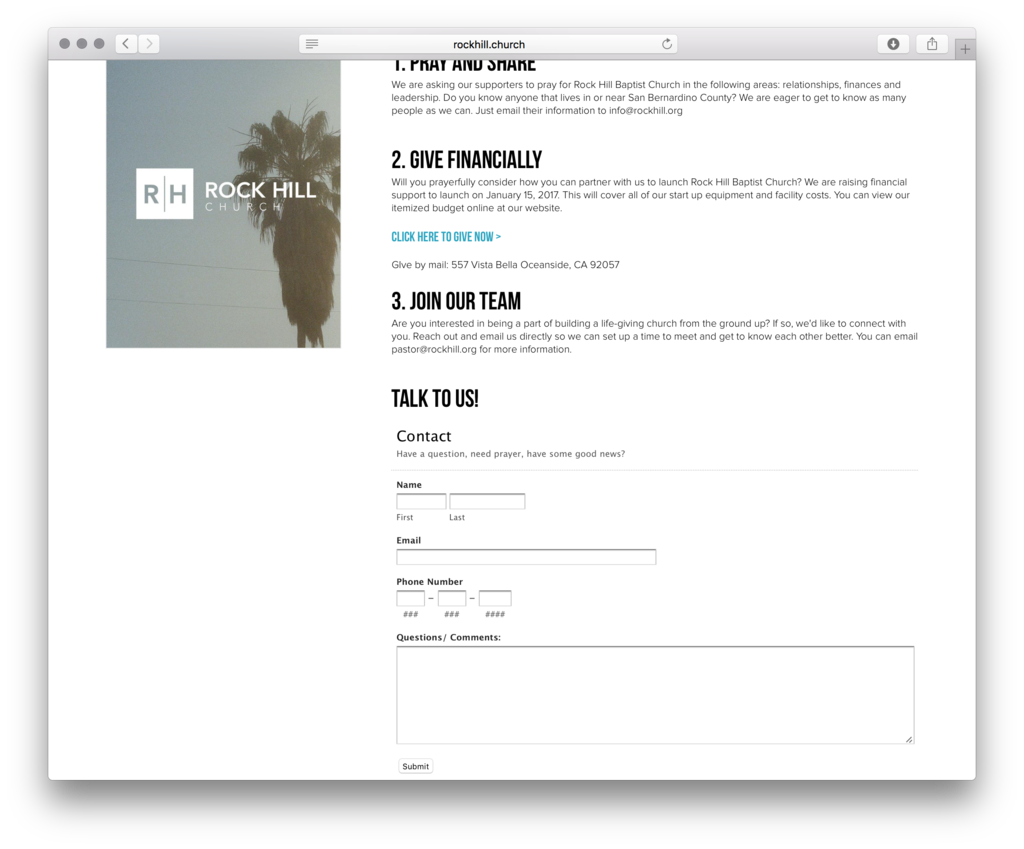 Embedding a form on your page can be a really good way of saving your visitors the slight inconvenience of being redirected to another site. It can also look really great - just look at Rock Hill Baptist Church's site to see what we mean! They embedded a simple Wufoo form on their site and it blends into the page so well you'd swear it was a Clover product.

Choosing the right form for your ministry is really important. You want to make sure you choose an option that fits the look and feel of your ministry, just like Puget Sound Christian Center did with their contact form. They linked to a form created using Formstack from some really cool icons on their site and we love the end result.

It's also important to make sure that filling out a form isn't a chore for your people. One of the best ways to do this is to provide them with a creative and interactive experience, like Coastal Oaks Church has done with the contact form on their website. They linked a unique and creative form that they built using Typeform to their site and it's actually fun to fill out!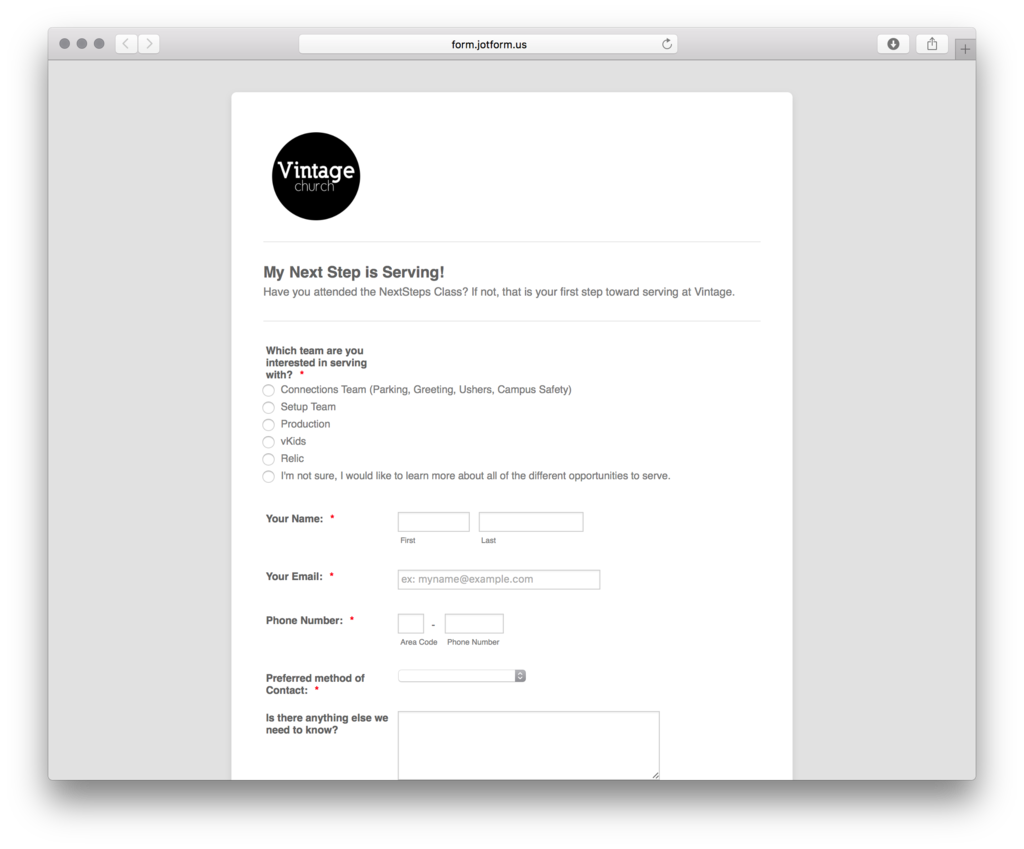 If you're looking for a really sleek way to link to your 3rd party forms, you can actually use the button generated in a donation section like Vintage Church does to redirect people to their JotForm. This looks really professional and completely eliminates any confusion your people may have when navigating your site.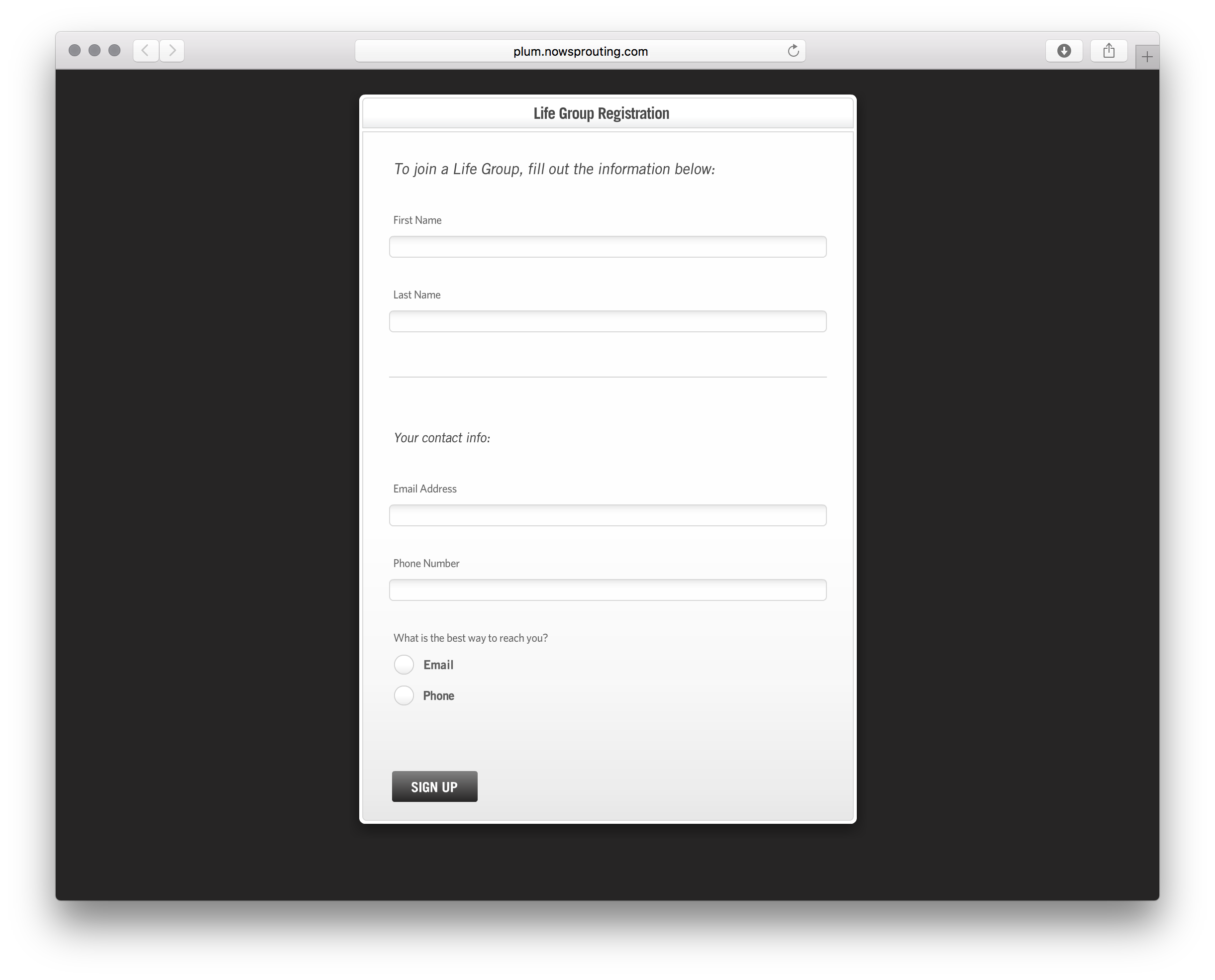 Rather than create a new form using a 3rd party site for their mailing list, The City Church linked a form from their Classic website to their new homepage and it looks great! If you transitioned to Clover Sites from the previous version of Clover, we really recommend you check out this method - it could save you a lot of time and it looks great with our new sites! Learn how you can do this in our Help Center.