Using Calendars with Clover Sites 3
Last week, we wrote a blog post about how you can use 3rd party solutions to create some beautiful forms on your website and the reaction was great! That's why we thought today it would be helpful to do something similar for calendars. Like with forms, Clover Sites 3 currently doesn't have a built-in calendar feature and there isn't a timeline on when that feature might be added. However, there are a lot of great calendar resources that integrate really well with Clover Sites 3 and we wanted to take a look at how some of these solutions can help keep your visitors up to date on what your ministry is up to!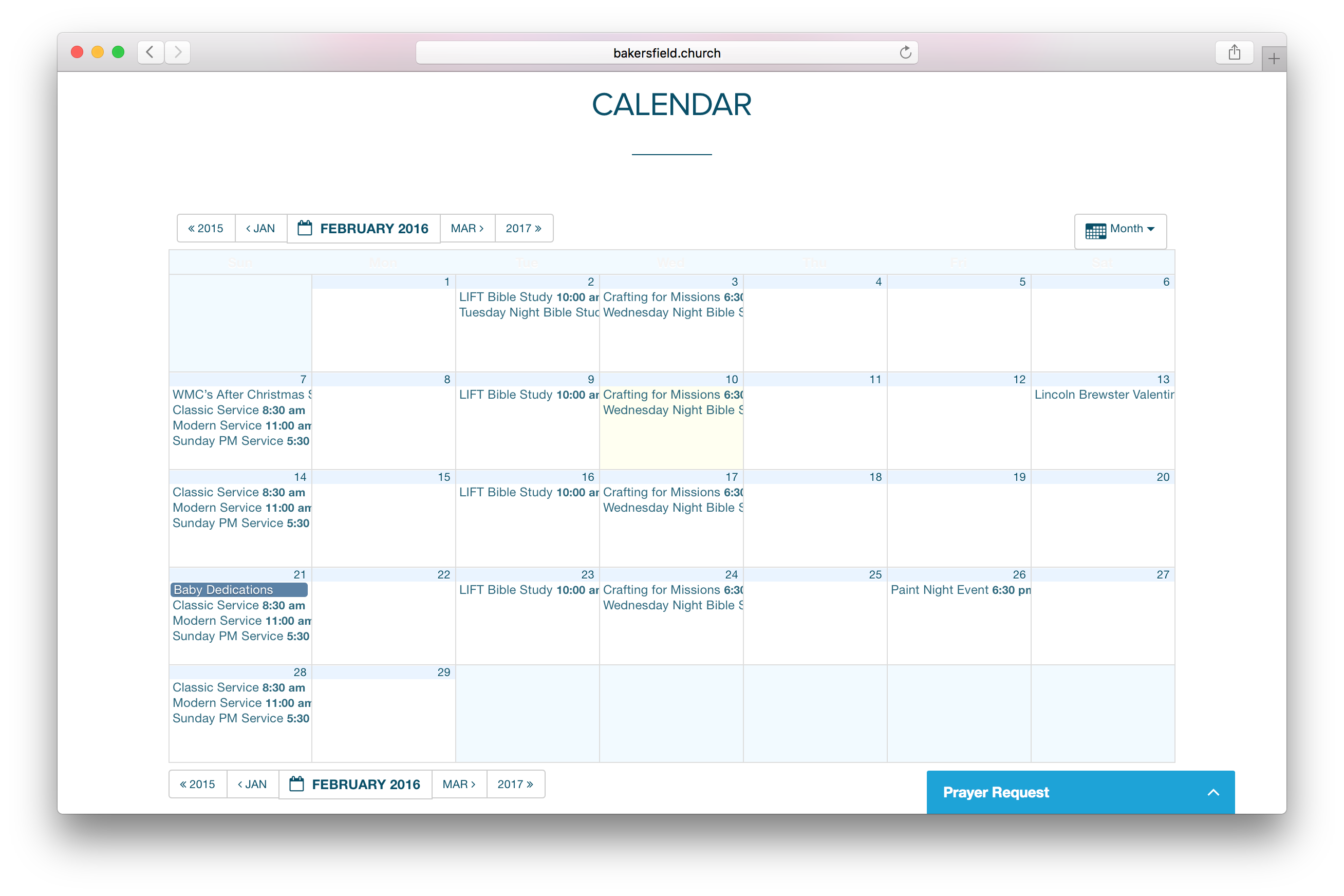 Embedding a calendar onto your page is the probably the fastest and easiest way to share your ministry's scheduled events with your people. By embedding the calendar, you're saving your visitors from being redirected to another page (which can be a little inconveniencing) and providing them with the info they need directly from your site. Bakersfield First Assembly of God did a great job embedding their Timely calendar beautifully onto their page.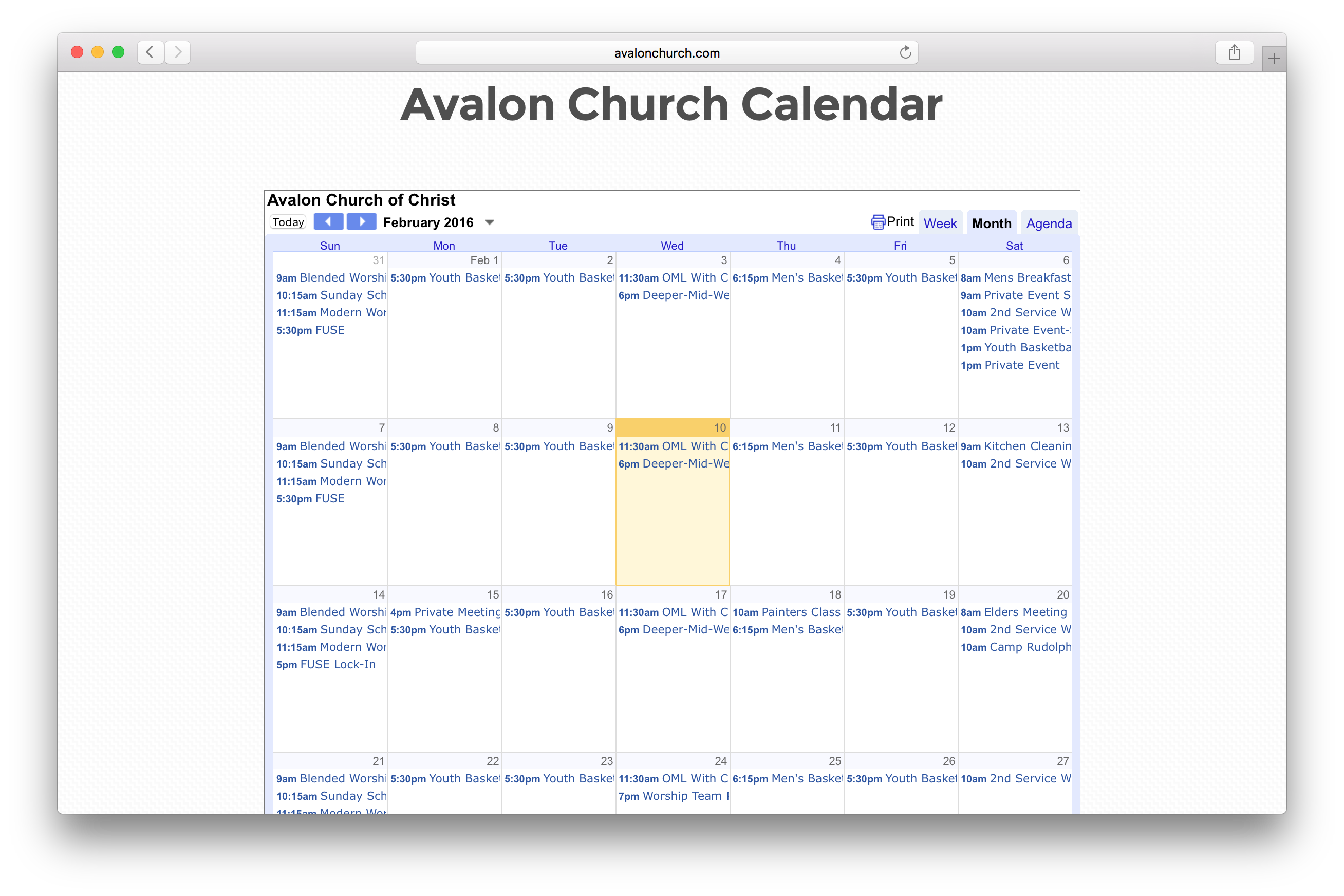 Google Calendar is one of the most reliable and easy-to-use calendar resources online and we definitely recommend you check it out if you're looking for something you can keep up to date without too much effort. There are a few ways you can use Google Calendar with your site. Avalon Church of Christ embedded their Google Calendar onto their site, which looks great. You could also follow the lead of Valley Community Church - they linked their calendar to a beautifully designed gallery image.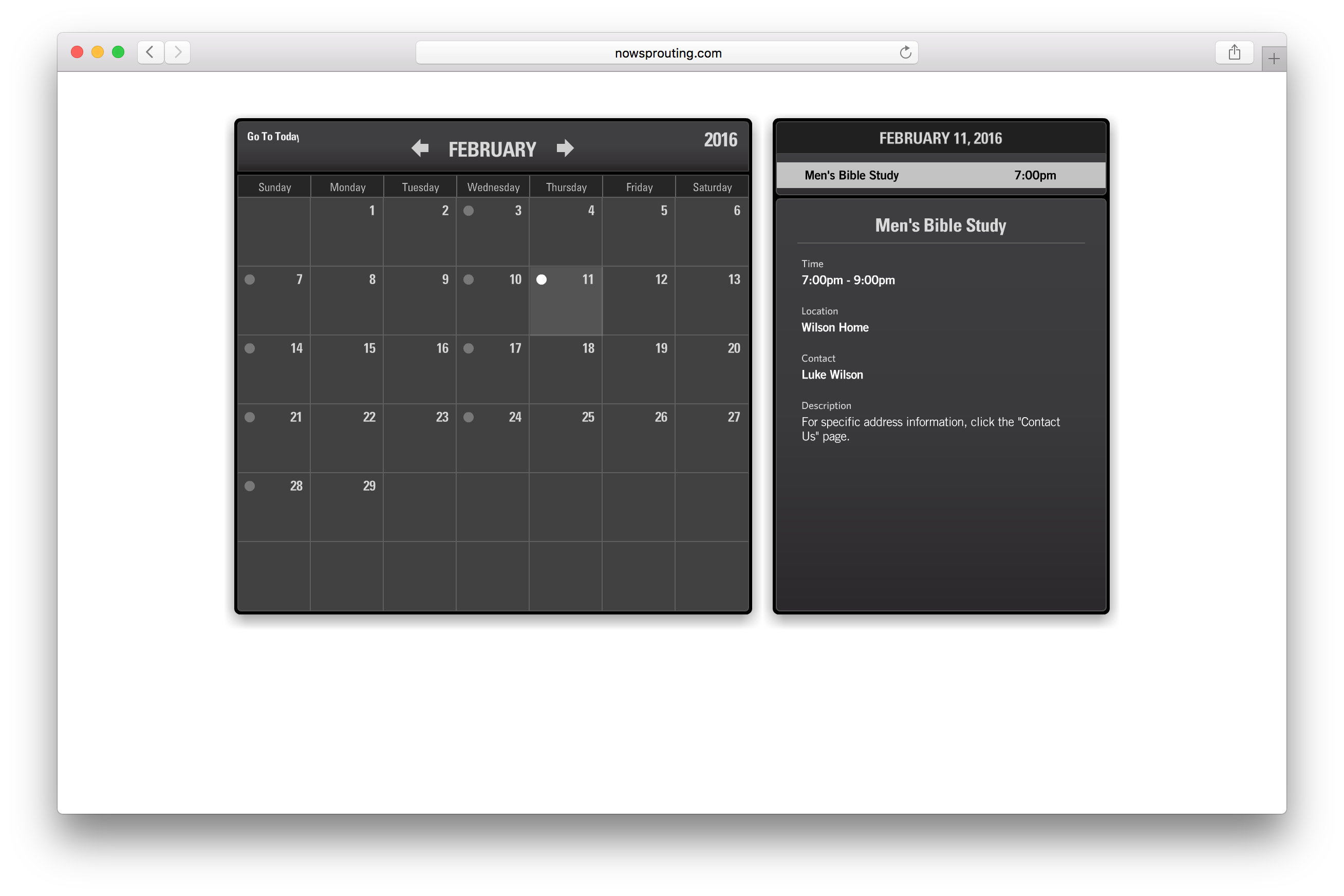 If you transitioned from Clover Sites Classic, and you already created a calendar on your Classic site that you loved, you can do what NoHo Church did and link to your Classic calendar. To make things look even better, NoHo used a donation button to link to their calendar.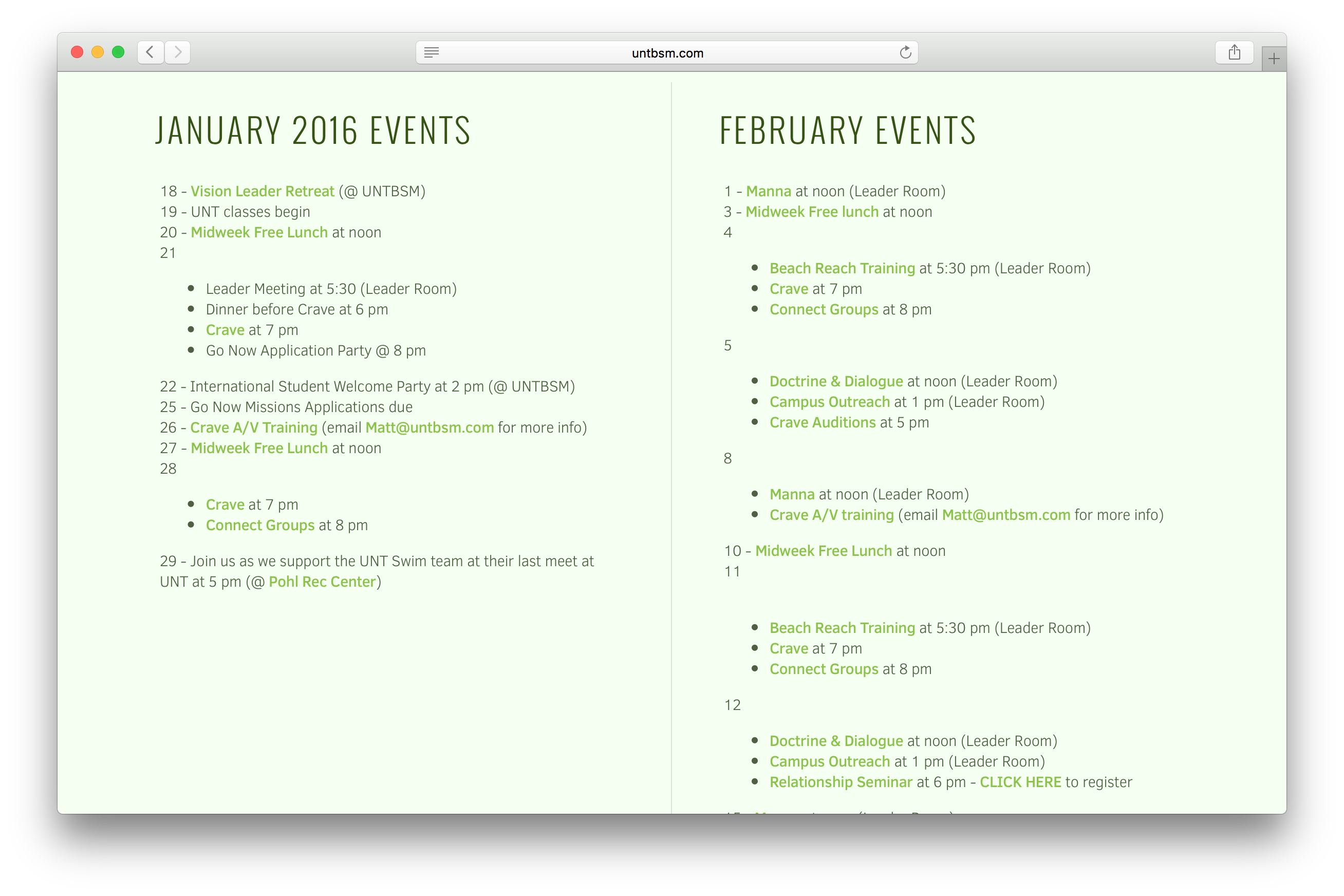 If your organization has a lot of consistent events, there are other ways you can keep your people informed! For example, UNT Baptist Student Ministry lists out all of their events in a really organized and creative way. Check out their site for some inspiration!